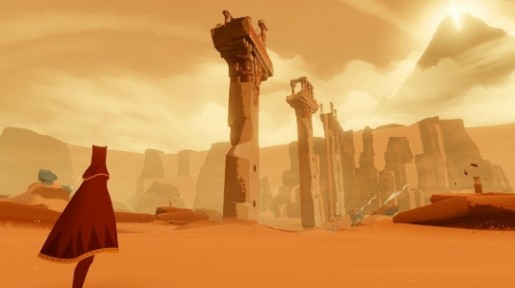 That Game Company has announced on the PlayStation Blog that its game Journey won't be released until 2012.
That Game Company's co-founder, Jenova Chen, said that it just wasn't possible to release Journey in 2011. She felt that the company needed more time to improve on the game's gameplay.
"For the past few months, we kept getting asked about Journey's release date. Yes, we haven't said anything about our release in a while, mainly because we really couldn't tell. And we don't want to throw out a date that we are not sure about and later disappoint our players".

Chen reiterated that Journey's online beta earlier this year was a success and loved to hear the feedback from its players. She didn't give us an indication what time frame in 2012 Journey will be released on the PS3.
"Fortunately, the online beta went very well, and our continued playtests have given us great feedback on the work we have left to complete. While there is still a ton of care and polish needed, we can't wait to finally deliver Journey."
To read about our impressions on the Journey beta, we our article by clicking here.