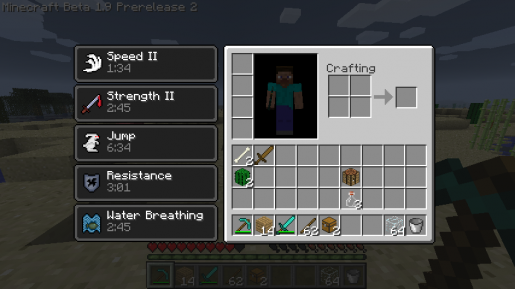 Jens Bergensten has today released an intriguing screenshot, which shows the new Minecraft levelling/skills system.
Alongside the screenshot Jens commented that "This will probably ->NOT<- be included in Beta 1.9, but it's a nice screenshot". While it would be nice to have a use for the experience points in Minecraft Beta 1.9, at least with more time the system can be properly developed and implemented into the game.
Another thing to note in the image is the new item, a potion bottle. Apparently it will be added into 1.9 but it won't have a use until 1.10.