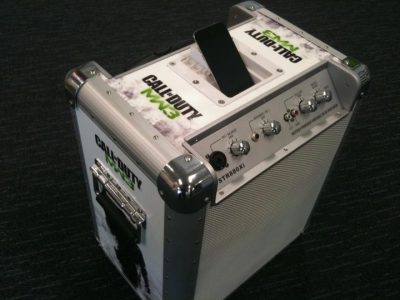 EB Games Australia has posted on its official Facebook page that some huge news about Modern Warfare 3 is coming.
Here's what was posted:
Deafening, blaring, booming, ear-splitting Modern Warfare 3 announcement coming this Wednesday! Keep your ears open for this one…
It's likely the retailer will be announcing its exclusive special edition of Modern Warfare 3. The accompanying picture was a humorous way of saying that you must hear about this.
Although a "Hardened Edition" for game has already been detailed, it's likely Modern Warfare 3 will have another surprise in store for us. Previous editions of Call of Duty games gave us night vision goggles and even a remote control car. What will Modern Warfare 3 have in store?
Huge Modern Warfare 3 Announcement Coming This Wednesday

,