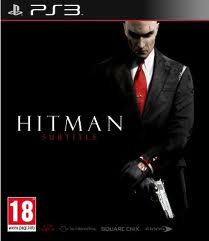 In an interview with Digital Spy, lead producer of the upcoming "Hitman: Absolution" has said that the game will have a more personal feeling than it's predecessors.
"I think one big difference is the story. You've been used to these traditional hits, Diana giving you a hit as the pacing of the story," he then went on. "It's very different in this one because Hitman has to work alone. He's been betrayed and he's being hunted.
"It's a far more personal story. This time around, Agent 47 makes the next moves and pushes the story. You come a lot closer to Hitman and learn more about him than ever before."
"The other big difference is the technology. We've added new features and really upped the AI – because that's a core part of Hitman – to give those different, funny and weird stories within the story. That we have focused very intensely on,"
"We have used very evolved editions of existing mechanics, such as disguise and impersonation, and, as I said before, the AI. Also, there's 'Instinct' mode. The players use 'Instinct' to react to situations. For example, if you are disguised as a doctor you'll write in your notepad to remain undetected, if you are police you'll talk into your radio."
Using IO's new Glacier engine, Hitman: Absolution will be out next year on PC, 360, and Playstation 3.
Hitman Absolution Will Be More Personal According to Producer

,