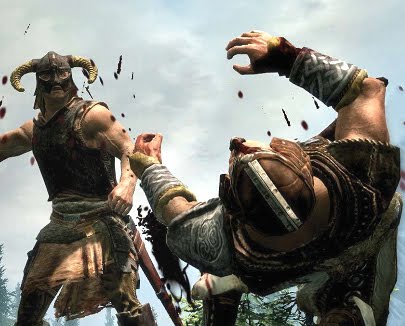 Bethesda revealed today that there will be a day one DLC for Skyrim and as usual, it will first be available on the XBox 360.
According to the press release, the day one DLC will only be timed exclusive to the Xbox 360 for the first 30 days. Following that, it will be released simultaneously on the PS3 and PC. For those who are looking to play the DLC first on Skyrim, the Xbox 360 version is the way to go.
Will you now change your pre-order to the Xbox 360 version? For me, I would stick on the PlayStation 3 version still.
On November 11th, Bethesda Game Studios brings us the next installment in The Elder Scrolls franchise with The Elder Scrolls V: Skyrim. Xbox LIVE will be the first to bring players the experience of Skyrim's add-on content in this revolutionized open-world fantasy epic where players can explore any way they choose.
The first two add-on content drops for The Elder Scrolls V: Skyrim will be releasing exclusively on Xbox 360, 30 days before it's available anywhere else. If you'd like to be the first to break new ground in Skyrim, Xbox LIVE is the only destination that won't keep you waiting.
For more information about The Elder Scrolls V: Skyrim please visit http://www.elderscrolls.com/skyrim/ and http://www.xbox.com/skyrim.