It's been a while since we've last heard from Ubisoft's Ghost Recon: Future Solider Beta. Today, the company shed minor details to the ones purchased Splinter Cell: Conviction a couple of years ago.
For those who purchased Splinter Cell Conviction and accessed the UPlay service, you're automatically entered for the beta. However, it won't start until January.
Expect more details pretty soon. Below is the email you would have received today if you're eligible to participate in the beta.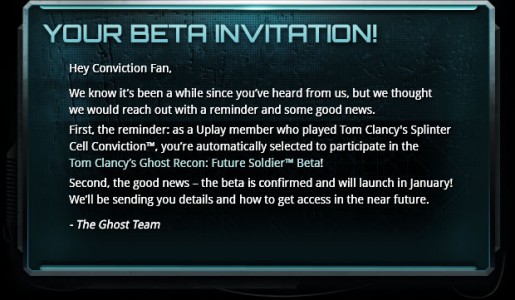 Ghost Recon: Future Soldier Beta Update

,