One of the scariest game to hit the Xbox 360 this year is Sega's Rise of Nightmares for the Kinect. For those who shops on Amazon, pre-ordering the game will give you a bonus.
Starting today until the release of Rise of Nightmares, players can pre-order the game and receive a creepy looking Jester code that can be used with your Avatar. It's an avatar item but hey, it's always nice to have our avatar changed once in a while.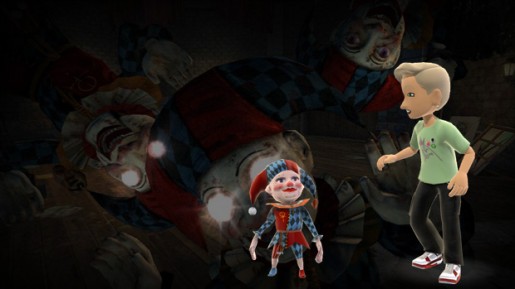 Rise of Nightmare is scheduled for release this September exclusively for the Xbox 360 Kinect.