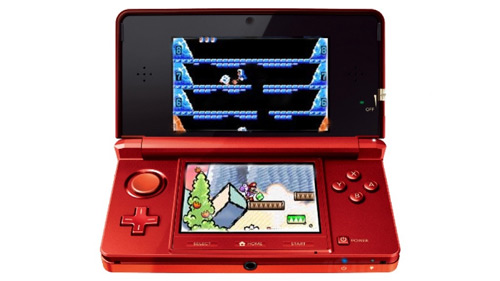 Starting tomorrow, September 1st, when Nintendo updates the 3DS Shop, 3DS Ambassadors will finally be available to download the free promised 10 NES games as a way to say thank you for early adopters of the handheld.
We learned several weeks ago the five of ten games that Ambassadors will be receiving for free; Super Mario Bros., Donkey Kong Jr., Balloon Fight, Ice Climber, and The Legend of Zelda. Today, Nintendo America tweeted the five more, making the full ten list of NES games that we will be getting. The other five that was announced today were; Metroid, NES Open Tournament Golf, Wrecking Crew, Yoshi, and Zelda II: The Adventure of Link.
From those ten games, only five of them looks worth downloading – Super Mario, Legend of Zelda, Metroid, Zelda, and Yoshi. The othe five are utter crap and would appreciate if Nintendo would release something that can prepare us for the upcoming release of Kid Icarus!
Full List of NES Games for 3DS Ambassadors Detailed

,