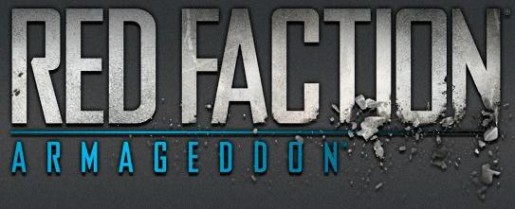 Long gone are the sprawling, red mountain sides of Mars for you to roam freely. In their place are dark underground environments filled with hostile alien life. Volition looks to return to the series' roots with the fourth entry by following the linear style of old Red Faction titles while incorporating an ramped up version of Red Faction: Guerilla's destruction. Along with the open environment, Alec Mason is also gone. The game starts 50 years after the events of Guerilla where we are joined by Darius Mason, Alec's grandson, as he fails in his attempt to protect the Terraformer from being destroyed by Adam Hale, the antagonist. With the Terraformer destroyed, the colonies are forced to move underground as deadly natural disasters take place above. Fast forward another 10 years and Darius finds himself in another unfavorable situation as he is tricked into opening an ancient evil that quickly spreads throughout the colonies. Now its up to him to stop the infestation.
HOT
Destruction
Destruction has always been the poster child of Red Faction it seems, with more emphasis being put on it in recent years. Long time fans may remember creating endless tunnel systems with explosives in the first Red Faction game. It was possible to "tunnel" through the environment to the point where water was discovered. For the time, that was a breakthrough for interactive environments. Now, here we are in 2011, and Red Faction: Armageddon is leading the way in terms of destruction. Structures crumbles realistically, stone breaks in a believable fashion, and the physics engine controlling the stability of structures is superb. Blow out a majority of the walls around a building and its sure to come crashing down (for more satisfaction try trapping an enemy inside). Hammers, demolitions, and other futuristic tech like mechs play important roles when bringing down everything, living or not, as your progress through the game.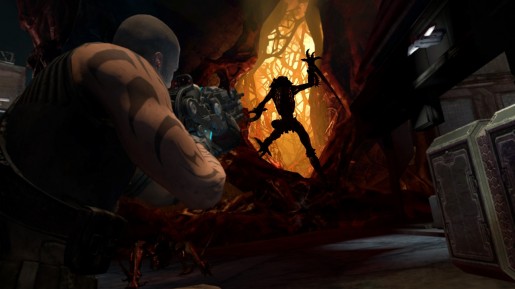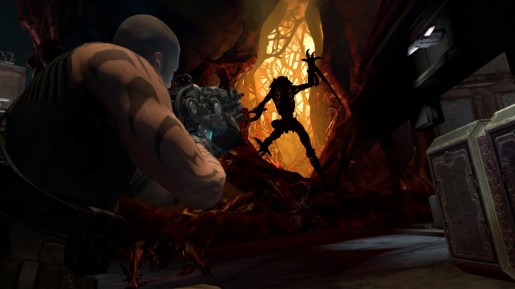 Weapons
If there's one thing Red Faction has always done well, its the weapons included in each game. You have your standard assault rifles, shotguns, and pistols, but they don't steal the show. It's the destruction-based weaponry that really shines. In a game housing one of the most intricate destruction systems seen in games nowadays, it makes sense that the weapons should pack a considerable punch. First up, there's the charge launcher. As the name implies, it launches charges which can be detonated at your will taking out nearby enemies and structures. The pulse grenade works like your standard grenade launcher, but now each explosion is only effective against organic lifeforms and will leave structures unharmed. The singularity cannon fires a black hole that engulfs everything around it before exploding. If you played Guerilla, you'll be happy to know the hammer made it back under the name Maul. The best weapon, however, is the Magnet Gun. The first shot designates a target. The second shot sets the target's destination. For example, during one firefight I shot a pillar first, then shot an approaching alien. This sent the crumbling pieces of the pillar flying towards the enemy, squashing him in the process. Each designator can be placed on virtually anything in the game, allowing players to maximize creativity in destroying the environment and its enemies. There are far more weapons to satisfy your destructive nature than this though. The rocket launcher, rail gun, and nano rifle are just a few more additions to your arsenal.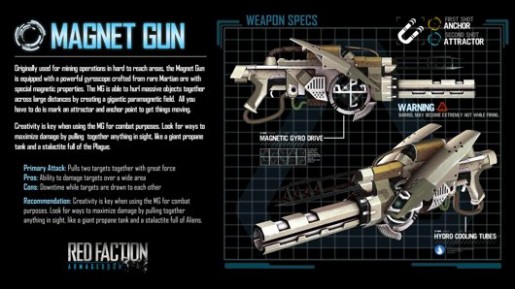 Replay Value
For being a linear game with a lackluster story, Red Faction: Armageddon packs a ton of replay value. For starters, Infestation plays out a lot like Horde mode with waves of enemies attacking you and up to three other people if you choose to play online. You can choose your avatar and create a unique symbol from a small list of objects to identify yourself with. There are 8 maps to dominate, each providing a different experience and need for new tactics. Technically, there are 16 maps if you decide to count the "DARK" versions of each map you can unlock by completing five waves on the normal map. So to unlock Harvest DARK you must play through five waves on Harvest. The DARK counterparts are exactly the same except that they are played in the dark (duh!). This makes skirmishes much more intense as you use your flashlight to locate the agile creatures hiding in the shadows. To further vary things up, there are two modes included in Infestation. Some maps are solely Survival missions while others include Defend objectives. Survival mode is your basic "hold out for as long as you can" experience. Defend is easily the most interesting of the two. Here, players must protect a selected structure. While that doesn't sound too exciting on its own, trust me when I say it gets pretty intense. Since Armageddon added the ability to rebuild structures thanks to the nano forge. In other games, if you failed to defend your objective effectively it would result in the end of the match. This isn't the case for Armageddon. If you find yourself caught up in shooting up creepy crawly aliens and have neglected the defense point, do not fret. By utilizing the rebuild feature in game, you can patch up those massive chunks of concrete missing, thus returning the structure's integrity to 100%. This adds to the cooperative gameplay as players work together to strike a good balance of offense and defense.
Next up, we have Ruin mode. This can be played in one of two ways: Challenge or Free Play. In Challenge, the objective is to reach a certain score by creating as much destruction as possible. With the par scores being set fairly high (12,000,000 for some), its important to choose the most effective loadout possible. Chances are you can get away with just blasting everything with the rocket launcher, but props to those who take the time to find a more varied winning combination. Free Play is exactly what it sounds like. Players can wreak havoc at their own pace, laying waste to the entire map until not a single pole is standing.
Lastly, there's the story mode. As you'll find out later in this review, the story isn't all that great, but that doesn't mean it isn't worth revisiting. Let me explain. While the story isn't anything original, the gameplay elements attached to it are entertaining. This is due to the fact that coming up with new ways to use the game's weapons to annihilate an alien horde never gets old. One minute you're jumping through the air and smashing your hammer into an alien perched up above and the next your sucking a Creeper into a nearby pool of lava thanks to the Magnet Gun. The real replayability really does shine after the game is over. With New Game Plus available after the game, players can take their current upgrades (ex: health boosts, weapon damage, accuracy increase, etc). into a new game and cause considerable chaos. Even better, Mr. Toots and cheats are available for the second playthrough. Cheats can be purchased with the salvage you collect. These included sketch mode, super melee, and nano forge cooldown just to name a few. Mr. Toots easily rises above the rest as the BEST. WEAPON. EVER. MADE. Period. Do you remember the iconic Ostrich Hammer from the previous game? As fun as it was, its been outdone. Mr. Toots is a mini-unicorn that farts rainbow beams that disintegrate anything it touches. With just a life of his tail, Mr. Toots releases ultimate destruction from his rear end. If that doesn't convince you to play through the game again, then nothing will (and there's something severely wrong with you. Shame on you).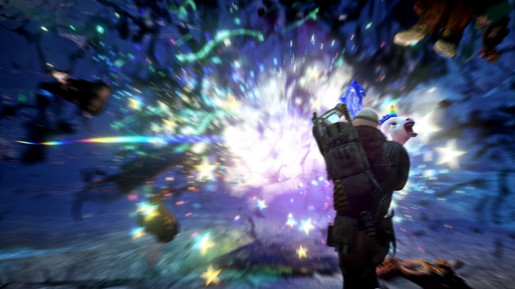 NOT
Story
Red Faction: Armageddon follows the story of Darius Mason, grandson of Alec Mason and Samanya, several decades after Guerilla. Adam Hale successfully destroys Mars' Terraformer, sending its inhabitants underground to survive. The story jumps forward another decade and Mason is fooled by the same Adam Hale into releasing an alien species upon the colonies. With the game focusing on a much more linear, story-driven experience it would have been beneficial to create an engaging narrative that players couldn't easily predict. Characters come and go, but its hard to feel a real attachment to any of them since they either aren't fully fleshed out or are barely present throughout the story.
Repetitive
Although the new game ditched the repetitive and boring environments covering the top Mars, it doesn't find too much success switching to the caves systems beneath the surface. After a while, some of the environments that Darius explores begin to blend together, never really separating themselves from past areas. Also, the aliens could have used more variation. In what felt like barely an hour of gameplay, I had already seen, and killed, every type of enemy (except the bosses of course). I received the "In. The. Face." trophy (kill one of each enemy type with the Maul) fairly early on the game which disappointed me since I realized at that point that I wouldn't need to change up my tactics any time soon for new enemies.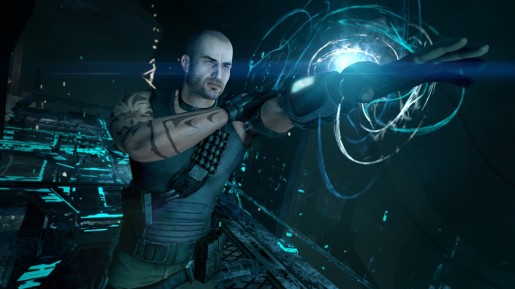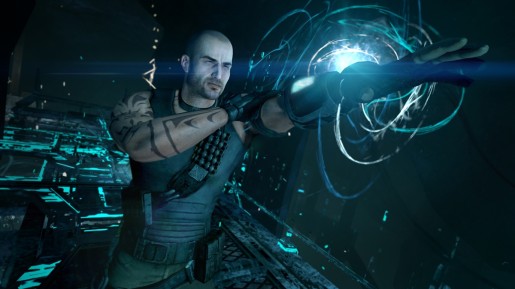 Verdict
Red Faction: Armageddon is a great entry into the series despite its flaws. The amount of content will have players coming back for more mayhem, whether that's in the form of Infestation, Ruin, or New Game Plus. Destruction is the name of the game and you're definitely going to want to get in on it. The realism in destruction and the physics governing it has set the bar for true destructive environments (Challenge accepted Battlefield 3?). Also, the wonderful arsenal only further backs the game's primary purpose. While the story isn't an award winner and some environments feel all too familiar, the overall experience is a good one. Plus, did I mention the wonderful WMD known as Mr. Toots? Honestly, that's all this review should say, "Mr. Toots – a rainbow farting unicorn of destruction." That should make you want to dish out $60 immediately. In all seriousness, Red Faction: Armageddon is a great game and, for the most part, succeeded in returning to the more linear level design while maintaining that top-notch destruction we all crave.
[Editor's Note: Red Faction: Armageddon was reviewed on the PlayStation 3 hardware. The game was provided to us by the publisher for review purposes.]