The original box art for Batman: Arkham City was unveiled but was taken down as it wasn't popular. Has the new box art been revealed?
The original box art for the game was unveiled on the official website. It was promptly taken down as fans disliked the look of it.
Here's the original box art:
A new box art has been revealed from a Dutch retailer called "Gamemania". The image shown is a low quality resolution but Batman is posing a bit better and looks a lot less angry.
Here's the new box art: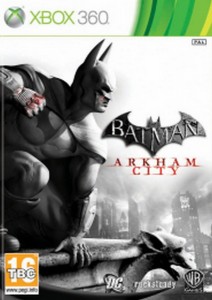 Rocksteady has yet to unveil the new box art but this could very well be it. Personally, I preferred Arkham Asylum's box art better. The use of white and grey colors makes it look dull in my opinion.
Do you like the Batman: Arkham City box art?