Eiji Aonuma, a producer of Legend of Zelda, has stated that new parts of Ocarina of Time's story will be told in Skyward Sword.
Here's what he said during the interview with Famitsu:
This game talks about the birth of the Master Sword, and it touches on why Ganondorf showed up. If you play it, I think you'll get some understanding on that. It connects to Ocarina, so if you play Ocarina of Time 3D and move on to this game, I think you'll catch on to a lot of things.
It would seem that to get the most out of this game it would be best to revisit Ocarina of Time.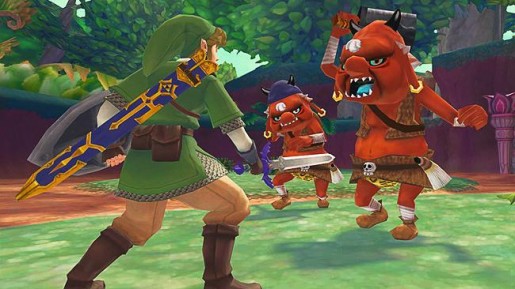 Aonuma had more to say regarding the game over the course of the interview:
She's [Zelda] not a princess this time which is something I'll pretty much have to put forth right now in order to talk about this title. She's a childhood friend, but she goes away in the midst of the game and it's Link's job to search for her. If you've read our Legend Of Zelda: Skyward Sword preview, Link has to earn the respect of Zelda by catching a bird. This game's plot is something like a school drama, you could say. The flying sequence at the E3 demo is Link competing against his classmates. One of them looks kind of a like a bad guy, as you saw, and he shows up in other ways in the game too, since he has a major thing for Zelda.
That should catch you up to speed on everything you need to know about the game for now. As more information becomes available we'll be sure to share it with you. So check back soon.