Solid RPG games have become rather scarce over the past few years. Last year, when Larian Studios released Divinity II: Ego Draconis, many gamers were disappointed by its glitches, poor graphics and bugs, but were pleased by its old-school RPG gameplay. With the game receiving such bad reception, Larian Studios decided to remaster the game and pack it with a single player expansion under the new title Divinity II: Dragon Knight Saga. In North America, the game was picked up by Atlus, publisher of blockbuster RPG hits such as Persona.
Back when the game was released, we reviewed Ego Draconis and gave it a solid score of 3.5 out of 5. The game was pretty solid except for the frustrating bugs and glitches. With Dragon Knight Saga now available in stores, we gave the series another chance to see the improvements of the game over Ego Draconis. For newcomers, is Dragon Knight Saga a worthy title to pick up? Let's take a look in the HOTs and NOTs of Divinity II: The Dragon Knight Saga review.
HOT
Classic RPG Experience
What makes The Dragon Knight Saga a great game is the classic feel it gives off. Comparing Dragon Knight Saga to other RPG titles from the 90s, players can see that Larian Studios did a good job in preserving that classic RPG feel that veteran gamers experienced over a decade ago. The Dragon Knight Saga is no Elder Scrolls game, but it does a pretty good job of delivering a true and unique RPG experience. Throughout the player's adventure in Rivellon, tons of quests await and deep character customizations are to be expected.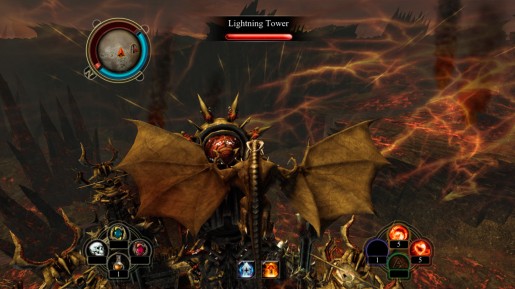 In the world of Rivellon, players will take on the role of a Dragon Slayer who is tasked with slaying all of the Dragon Knights and Dragons. After the player goes through these missions, he will then later be turned into a Dragon Knight, the sole protector of the Dragons, and the player will be able to transform into a Dragon. Being a Dragon Knight, the player will begin an epic saga that can take up to 100 hours of gameplay to complete. In the Dragon Knight Saga, the sequel to Ego Draconis is packed in the game.
A Truly Remastered Game
When Ego Draconis was released, I was disappointed by how the game was presented—the environment was awful looking, character models were pixelated, and poor frame rates seriously hurt the gameplay. Thanks to the good efforts of Larian Studios, Dragon Knight Saga fixed all of these problems, making the game feel new to me. In the remastered edition, the graphics look sharper, the environment looks more detailed, and the frame rate has been improved. For players who played Ego Draconis, the improvements that Larian Studios made will be noticeable right away.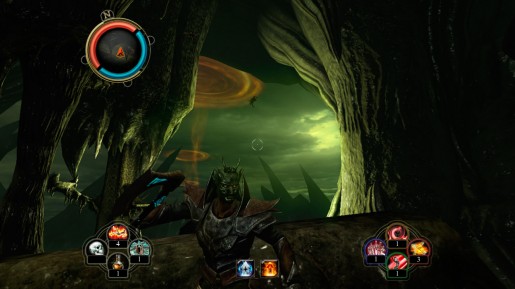 In addition to the presentation issues that Ego Draconis had, it also suffered from a Save Problem. Luckily, the Dragon Knight Saga doesn't have any of these issues, and the game should offer its player a very smooth gameplay. There are a few glitches here and there but they are not as bad as the ones found on Ego Draconis. As for the DLCs in Ego Draconis, Larian Studios managed to bundle all of those and include it in Dragon Knight Saga. At the beginning of the game, high powered weapons will already be in the player's inventory!
Flames of Vengeance + Cheap Price
Divinity II: Dragon Knight Saga isn't just the remastered edition of Ego Draconis; it also includes the sequel, Flames of Vengeance. The sequel continues where Ego Draconis left off and should offer players 50 more hours of gameplay. The expansion was originally released as a PC exclusive, but thanks to Larian Studios, the expansion made its way to the Xbox 360 packed with the improved Ego Draconis. At a cheap price of $39.99, players will not only get the remastered edition of Ego Draconis, but the expansion as well. It's a good thing that Atlus didn't charge us $60 for this baby!
NOT
Same Ego Draconis Game
Many might be wondering, "Is Dragon Knight Saga worth purchasing even though I played Ego Draconis?" The answer to that all depends on whether or not the player wants to experience Flames of Vengeance. In Dragon Knight Saga, players can decide whether they want to start the game with Ego Draconis or Flames of Vengeance. There is no need for someone to play Ego Draconis first to play Flames of Vengeance. If the player is pretty much done with Ego Draconis, there is no reason for them to purchase Dragon Knight Saga.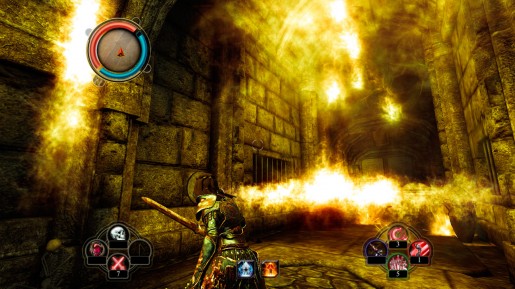 Same Issues as the First One
Since Larian didn't change much of the gameplay of Dragon Knight Saga, it pretty much suffers from the same issues that I found in Ego Draconis. As mentioned in our review of Ego Draconis, new comers of the series should be wary of the controls of the game. Although the controls are not the most user-friendly, they do get easier over time. The control layout is pretty much a mess, with the RB button being used to talk to people, and the RS button bringing the Pause menu up.
In addition to the ugly control layout, new comers should also be careful not to get lost in the game. The world of Rivellon is big and with maps that are confusing, so you will probably get lost more than once. I suggest planning your routes to avoid getting lost and being outnumbered by strong enemies when you stumble upon a high level area.
VERDICT
In Dragon Knight Saga, rest assured that all of the issues found in Ego Draconis are fixed. New comers to the Divinity series should pick up the game, as I guarantee that it will offer you a classic, enjoyable RPG experience. If you've played Ego Draconis before, there would be no reason for you to purchase Dragon Knight Saga unless the Flame of Vengeance expansion is of interest to you. Overall, if you like an RPG that gives you a classic experience with over 100 hours of gameplay, look no further than Divinity II: Dragon Knight Saga. If Ego Draconis didn't get much attention when it was released, it's time for everyone to look into this title.
[Editor's Note: Divinity II: The Dragon Knight Saga was reviewed on the Xbox 360 platform. The game was provided to us by the publisher for review purposes.]
Divinity II: The Dragon Knight Saga Review

,