Killzone 3 is the brand new first person shooter from Guerrilla, which follows straight off from where Killzone 2 let off. The plot unfolds the next six months in the ongoing war, between the Helghast and the ISA. Being the fourth instalment in the Killzone franchise, will Killzone 3 manage to live up to the hype or will it fall just as Visari did?
Lets find out by pulling the trigger and hitting the HOTs and NOTs.
HOTs
Presentation
This is one of the new benchmarks when it comes to graphics on a console. The individual textures and character models are enhanced by the phenomenal style and setting which add to the heavy and gritty shooter feel. Killzone 3's story takes players through numerous environments, from crumbling cities to curiously vegetated regions and tunnels. What's remarkable is that none of the environments feel even slightly less polished than the next; Killzone 3 truly is pleasing on the eye.
The sounds of the game enormously add to the atmosphere of the game. From the squelches when bullets hit their target to the metallic thud from the players boots as they run along the vast metal walkways, the sound just seems perfect. This intensifies the realism – thus the atmosphere of the title.
The Guns
Clearly one of the most important features of the title are the guns and they don't lack any firepower. Bigger and better than in Killzone 2, players can even pack a W.A.S.P. Launcher, which can fire nine rockets in one go.
This extra firepower makes for amazing explosions, large firefights and a lot more action! The guns don't all just sound and look powerful but are also all unique. They have all their own individual strengths and weaknesses, which means while there isn't a range of 30+ weapons in the title; players have a weapon to suit them so nothing is missed.
Campaign Replayability
One word explains the campaign. WOW! From start till finish, it is both action packed and engaging. The individual parts add together for a fun filled, action packed, explosion fest with some added brutality in there for good measure. Storming round in an exoskeleton and flying around with a minigun are just a few sequences to look forward to!
All add variety and break up the general shooting gameplay. Overall, this means there isn't just a solid block of monotonous shooting which keeps the players engaged through-out the story.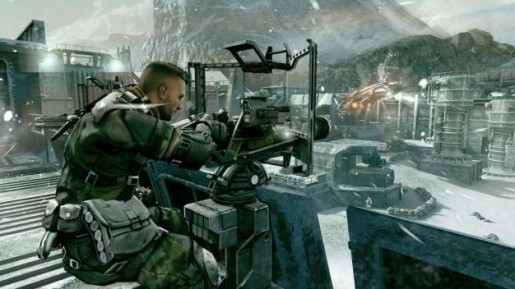 Killzone 3's story was full of twists and turns for the main characters. Surprisingly for a game, that's full of such action, it doesn't just link between the firefights but furthers the experience and gives meaning to taking on half of Helghan. The story directly follows on from Killzone 2 and fans of the series will be pleased with the additional character development and increased friendship between Sev and Rico. The fun of the campaign, as well as the compelling story, really does make multiple replays exceedingly entertaining and worthwhile.
Brutal Melee
Not only are the melees in Killzone 3 brutal, they are also unique. This helps set Killzone 3 to stand out from any other first person shooter title. The melee has been massively upgraded from Killzone 2 and they are exactly what they say: truly brutal melees. From stabbing an enemy from behind to attacking enemies' eyes with the players thumbs, they are all incredibly graphic and live up to their brutal melee name.
Addictive Online
The online is truly set up to be as addictive as possible. The idea of 'one more try' that only the best FPS titles have, is in full force in Killzone 3. The game modes are especially set up so players never get tired of the say type in warzone; this cycles through modes such as Search & Destroy and Propaganda Speaker but also includes a round of standard team death match.
This keeps the online fresh as you never know what the next objective is going to be, making players stay even more on their toes.
NOTs
Team Based Only
It isn't often games are bad when they make you play as a team, Killzone 3 falls into the trap of not giving a player on a bad side a second chance. While there still are many close fights if you end up on a side which doesn't play the objective then you might as well admit defeat from the start. Unfortunately, it is almost impossible to win the game singlehandedly, which whilst supporting team work does handicap gamers who don't play with friends. This is especially obvious if you are the attacking team, as you are shut out within seconds.
Matchmaking
Killzone 3's match matching is usually perfectly fine but a couple of times it's set up games just as people leave a lobby which results in matches with a team of 2 versus a team of 6. It would help if there was an auto balance feature as it usual means for at least a few minutes, one team has a major disadvantage and it also decreases the larger teams experience as lot less action takes place. This has majorly been improved by the initial patch and hopefully one will soon completely eradicate it.
No Online Co-op
One of the surprising things about Killzone 3 is that the co-op option for the campaign doesn't extend to online play. While it is a fun offline feature to have included the option to play it via online co-op would have made it more than a half feature. It's good but without online co-op something just seems that something is missing and I believe this is one area Killzone 3 misses out on.
Verdict
The entire game is packed full of action from start to finish with both the campaign and the massive online section, which will undoubtedly keep players coming back for more. From the guns to the multiplayer maps and locations Killzone 3 is full of variety: meaning that there is nothing boring in this game. I can see that at launch a few bugs such as matchmaking and the odd glitch may put players off but since the initial patch the majority of these problems have been mostly solved and I'm sure Guerrilla will continue to back this amazing title.