With the Dreamcast last seen in action since 2002 in North America Sega has long been out of the console wars. Gamers have called it the "system before it's time" because of it's superior processing power and online capabilities. The Dreamcast was loved for more than its power as it also boasted a solid lineup of games: Sonic Adventure, Crazy Taxi, Power Stone, Marvel Vs. Capcom 2, and Street Figther 3 are just some of few titles that won the heart of gamers. Even after the death of the Dreamcast, Sega had announced they would once again enter the ring of hardware. This is 2011 and still we wait for Sega's next console. Why hasn't Sega already made this Dreamcast 2 is just to powerful that ones eyes would melt from the power? The bigger question is what is the state of Sega at the moment that would not allow them to create a new console.
I have always had a soft spot for Sonic in my heart but I just can't seem to like the little blue hedgehog anymore. Is it just me or has Sonic just gone downhill since his Sonic Adventure days. With titles like Sonic and the Secret Ring, Sonic Free Riders, Sonic the Black Knight, Sonic Unleashed and Sonic Heroes shouldn't there be love for the little game. At least with more of the more recent titles Sonic has seem to have lost his way carrying swords, and fighting off weird bad guys (other than Eggman). It seems that finally the fans have spoken and have asked Sega to return Sonic to his former glory in Sonic 4 episode 1. One would think Sega would deliver better Sonic titles since they no longer have to focus on hardware sales. Sonic Sega's bread and better has been so well recieved by game reviewers since after the death of the Dreamcast.
Even though Sonic has not been on the top of his game, Sega has still been producing the hits. Games like MadWorld, Bayonetta, and Vanquish have gotten great scores and shown that Sega is not a one trick pony. This should give Sega the cash flow they need to create the earth shattering Dreamcast 2. Hold the presses, they didn't sell well! These games were good and better than good just pure fun! How could Sega not sell these games? Well to start they are new franchises so Sega would have to promote the hell out of these games. This is where Sega falls short and usually under promotes a game that is actually good. Sure there were commercials for Bayonetta and Vanquish but both came too few and far between.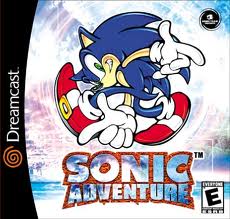 Is this really all Sega's fault. In 2004, Sega was acquired by Sammy which makes most of its money in Pachinko machines. My finger wags at the true evil doer holding back any future systems by Sega which is Sammy. Sammy is just looking out for its profitability through selling consoles for profit is a hard business. Usually companies have to undervalue the price for people even to buy it which means losses to begin with. Nintendo has made the most so far off of hardware sales in this generation of games but now is losing money. It took Microsoft five years to make profitable sales out of the Xbox. Sony still has not made the profits that they would hope to make off the PlayStation 3. Making a console is more than just throwing a couple million of dollars into development and putting a cup into a box. Sega-Sammy (at least the Sammy part) is not willing to take the high risk of creating a console.
In closing, Sega has to push a lot more software if it ever wants to make a Dreamcast 2. First return Sonic back to his former glory and make a Sonic Adventure 3. Secondly, promote new games far ahead of their time so that way, gamers know how good these games are. Thirdly, pray that the first two steps work to give Sega more profits. Last but not least, pray that Sammy lays off the Pachinko machines and learns that consoles are the way to go!
Will There Be A Dreamcast 2?

,