Many years ago, I was shopping at Target and stumbled upon a combo package with Fallout 1 and 2 for only ten dollars. At the time, I had never heard of the Fallout series, but the box looked interesting and after reading a few of the selling points (blood, sex, and all of the stuff a teenage boy likes), I decided to buy the game. After I got home and installed it, the first thing that came through my mind as I watched my character moving through Vault 13 was, "wow, this game looks absolutely wretched!" To add insult to injury, I soon discovered through an encounter with an oversized, irradiated rat that the combat was turn based, and not the fast-paced hacknslash I had grown accustomed to over years of playing Diablo. My first reaction was to take the game back, as I had done with many others before it, but I decided to give it a chance. It was only ten dollars after all, and the box said that PC gamers had loved it, so I decided that there had to be a good reason for this respect – something beyond the visuals and combat. As the days went on, the post-apocalyptic universe of Fallout grew on me and for the first time ever, I enjoyed turned-based combat in a videogame. Both Fallout 1 and 2 turned out to be some of my most favored games because of the wonderful conversations I could have with the characters, not because of the flashy visuals.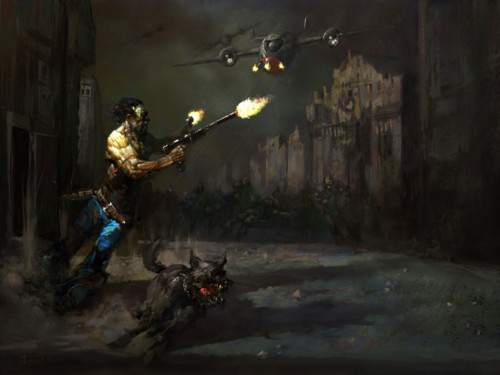 Okay, so maybe I was never really a huge graphics snob to begin with; I did play Diablo before my encounter with Fallout, and that game did not look much better (maybe even worse). But the point is, I almost gave up on the Fallout series because I could not immediately appreciate the visuals. I almost missed out on something amazing because initially I couldn't get past the fact that the game didn't look as advanced as the newer RPGs of the time [that I purchased] – games like Neverwinter Nights and Morrowind. The more I got into the game and enjoyed the gameplay, the less the visual shortcomings bothered me.
I think good graphics are both a gift and a curse to the gaming community. Games like Doom 3 and Crysis pushed hardware to its limits -hell Crysis still does! And that's a good thing, since it forces other developers to push their games to the limits in turn. But with these visual powerhouses comes the people who raise their expectations to insanely-high levels, saying games likeUnreal Tournament 3 look bad because the graphics aren't better than Crysis. These people sit on internet forums debating what game is the "graphics king." They analyze every pixel of the latest screenshots of unreleased games, claiming "ownage" if there is some sort of "jaggy" along the edges of the wall or they make the all-so-important criticism that one rock does not look as good as that other one! To these people, I always say: "have fun staring at the ground, looking at those rocks, while I blow your head off with my rocket-launcher!" Not every game can be the best-looking game ever; apparently, some people don't know this.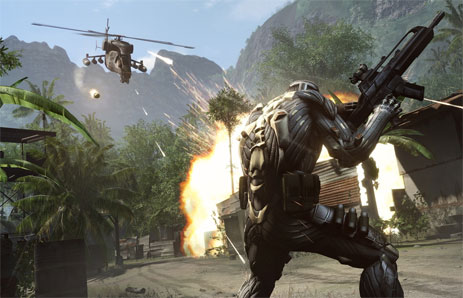 I'm not saying graphics are not important in games -only a fool would say this (try playing a game with your eyes closed)- but I do feel that a certain emphasis on style can make something which doesn't look technically as good as games like Crysis and Uncharted 2, and make it visually appealing. For example, when I saw Torchlight in action, I thought that game looked fantastic, not because the character models had a bazillion pixels, but because it looked like an interactive cartoon, much like Team Fortress 2. These two games might not be technical showcases, but they sure are great demonstrations of how style can take an otherwise stale looking game to the next level when creating the most realistic game ever is not the designer's goal. High-quality style in games is something that many fail to notice because they are too busy obsessing over the number of hairs in Snake's (Metal Gear Solid 4) mustache. And that's unfortunate because I have a feeling there would be a lot less graphics snobs if people considered the amount of work and thought that goes into a game's art direction.
Beauty is in the eye of the beholder, so it's hard to argue what really looks good and what doesn't, but that's not really the point of this article. I'm not trying to determine what game will become the next "graphics king" only to have its head chopped of by its peons when the next best looking game comes around.  The point is that people pass on games on one premise alone – the graphics. If they looked passed the visual shortcomings and the inability for every game to surpass the previous in visuals then they might be able to experience something fantastic. However, in the end it's not really my problem if someone misses out on a great game just because they're too busy worshiping the screenshots of Killzone 3; I just think this obsession with graphics as the be all and end all of games is unfounded and I felt like saying something about it. Go turn the sound off and decide whether graphics alone are the most important thing within a game. The fact is, only a combination of graphics, sound, gameplay, and story makes a great game – the visual element alone does not create the entire experience and so it should not be the sole focus of attention.
How I Used to be a Graphics Snob

,