Fans who love Trauma Center for the Nintendo Wii can go ahead and get their scalpels and medical supplies ready, as the next Trauma Center game is coming on the Nintendo Wii in just four weeks. Trauma Team is the latest game in the critically acclaimed medical series that fully utilizes the Wii-remote to perform procedures such as incisions, patching up wounds, and a lot more. Having the final build of the game, I finally had time to spend an hour to the game that every gaming journalist and fan wants to do. After showing web presentation of the game and teasing us with videos and screenshots since it was announced, it's finally time for me to get my Wii-remote ready and my gear as I have an operation to do.
Just like in every Trauma Center game, Trauma Team focuses in a series of episodes where you will have to perform different kinds of medical disciplines. There is a total of six doctors in the game and each of them have their own specializations and story that fans will have to uncover; Surgery, Endoscopy, Orthopedics, Forensics, First Response, and Diagnosis are the six new medical disciplines that fans will have to go through.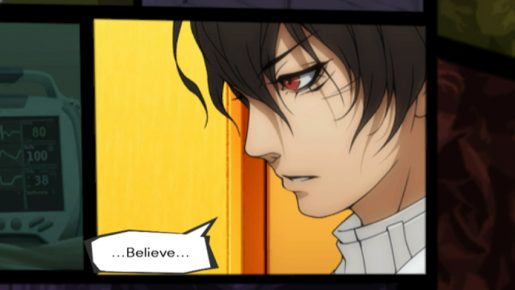 The medical discipline that I got to try out first was Maria Torres' First Response. The presentation of the cutscenes are in comic book style. After you watch the cutscenes, it's time to do a hands-on operation. Depending on the six characters that are available, there will be different kinds of tools that can be used. Maria Torres is a first-aid expert, therefore her operations are based on patching up wounds, disinfecting, and basically preventing infection. With the use of the Wii Remote, players will have to drag out gauges and prevent hemorrhages, disinfecting it, and putting on a bandage. Do them in order or else you'll let the patient die.
Just like in real medical operations, every second counts. As the operation is underway, there is time limit on the upper left hand corner. When the timer reaches zero, the patient dies. It is very important to act quickly but to also perform the procedures correctly too. After a successful operation, players will be ranked on how accurate your operation was. If your rank is too low, you can perform the operation again to achieve a better ranking. Each episode shouldn't take more than 10 minutes to do. If there is one more person that would like to join in, Trauma Team has a co-op multiplayer.
Fans who played Trauma Center games on both the DS and Nintendo Wii should be very familiar with what Trauma Team has to offer. The use of the nunchuck to switch out tools and the Wii-remote to do the drag and drop operations, the controls work very well. If however, you are not proficient enough to take on the procedures, there is a difficulty set for Interns, also known as beginners.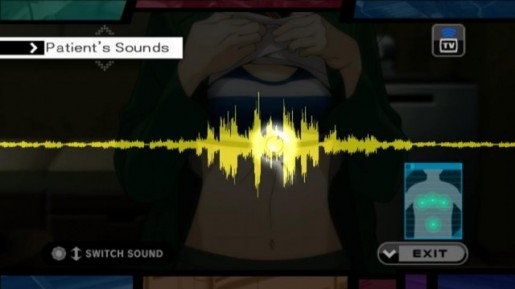 Aside from the First Response mode, I gave Diagnosis mode a try. Fans who watche House MD on Fox should find this mode very interesting. As a doctor who does diagnosis to a patient, a series of questions to the patients will be asked and basically interviewing them. Hypothesis will be made along the way and in the end, a diagnosis must be presented. I found this mode very interesting as I get to see how it's like to be a doctor that diagnosis; basically what Dr. House does in the TV series, it will have to be done in the game. When it comes to Forensics mode, it is similar to Diagnosis as Doctor Cunninghum will have to ask a series of questions and interview them based on the diseases that the patient have.
As for the Endoscopy mode, the Wii Remote will be used as a probe-like device where it will be inserted inside the body. From there, the inside of the body will be visible and tasks such as stopping the internal bleeding will have to be done. Just remember that the vital signs of patient must always be watched as no doctor would wants a patient to die in their hands.
Probably the most well known mode in Trauma Team is the surgery mode. Since fans have already tried out the surgery mode, I will go more deeper with that mode on the review of the game. Trauma Team will be available on May 18th exclusively on the Nintendo Wii. I will have the review done for Trauma Team when the embargo lifts on April 26th. For now, I have to continue doing more operations. See you doctors!
Trauma Team Hands-On Impression

,