Getting a Platinum Trophy means you have to get every single trophies out there and I know it's hard. With Uncharted 2, not only you will get a Platinum Trophy on your PSN Gamer Card, you will also be rewarded. When playing Multiplayer and you managed to achieve a Platinum trophy, you will get a rare skin.
There's also a Platinum Trophy reward for Single-Player campaign under Single-Player skin but we still have not checked it out. However, since it's a skin, it should be the same as the reward for Multiplayer's Hero skin…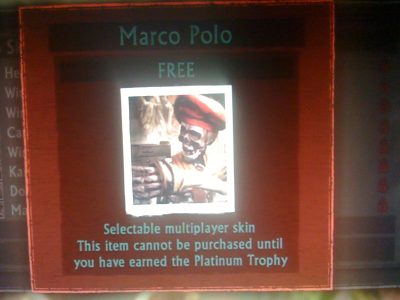 Hey at least you get something that's worth your time. More revalation on Uncharted 2 later this week.
Uncharted 2: Among Thieves - Platinum Trophy Reward

,