Yesterday I had the chance to play the demo of Batman: Arkham Asylum on PS3 and I thought I'd share some of my thoughts. As with all demos, this is an early build of the game so any issues I may address may or may not be present in the final retail product. With that said, let's take a quick look at Batman: Arkham Asylum.
The first thing you'll see when you load up the demo is an introduction video. The graphics are some of the best I've seen in a while and manage to avoid the "shiny" effect that was seen in Spiderman 3. After the opening cutscene you'll be able to take control of the dark knight and fight a few bad guys for a tutorial. Usually tutorials are boring and you just want to skip past them, but in this game it's actually fun to play. Once you complete the tutorial the doors open and you are free to walk into Arkham.
As far as storyline goes, I can't tell you much. The demo sets up enough so that what you're doing makes sense, but obviously doesn't reveal much more than what's needed. The basic premise is that the Joker escapes but is caught by Batman and returned to Arkham. Of course, nothing is ever that simple with the Joker and after he's returned he quickly takes over the entire facility while trapping Batman inside. It's Batman's job to make his way through Arkham, taking on some of Gotham's most depraved, and find the Joker.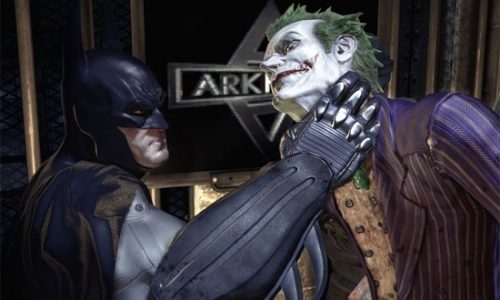 I like the setup to the story, it works well and it does feel like a Batman cartoon. Adding to that, Kevin Conroy, the actor from Batman: The Animated Series, reprises his role as the voice of the caped crusader. In fact, a few people from the old cartoon return for this game, even Mark Hamill who could arguably have the best Joker voice ever.
Finally, I want to touch on the gameplay. While I'm sure the demo left a lot out, I have to say what was there was pretty solid. At first glance the game seems like a simple beat em up, but as fans know, there's a lot more to Batman than just fighting bad guys. The Joker is a criminal mastermind and overcoming his traps takes a lot more than just brawn. You'll have to use Batman's tools like the grappling hook. There's often times when you'll have to go into detective mode. This mode allows you to scan an entire room, pinpoint every conceivable threat, and plot out exactly how you will deal with each criminal. This is probably the most true to the character interpretation of Batman I've ever seen in a video game.
Batman: Arkham Asylum is shaping up to be one heck of a game. It's blend of action, fighting and puzzle solving will certainly help it stand out amongst other action games. Look for our full review when the game releases next month for the Playstation 3 and the Xbox 360.