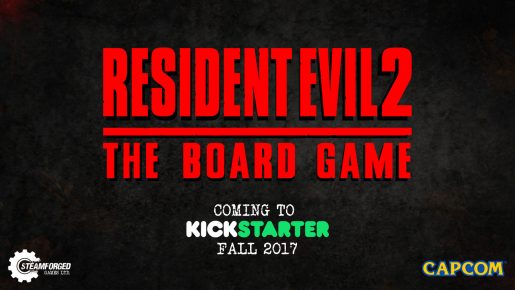 We've seen Resident Evil 2 as a video game, but now the famous title from Capcom is being transformed into a board game. The game is being released via Kickstarter later this year.
Steamforged Games made the announcement earlier today on their blog. Steamforged Games has made other board games in the past including "Guild Ball" and "Dark Souls: The Board Game".
Their aim is to please both fans new and old. Many of the people working on the board game are fans of the original video game. If you are a big fan of the game too, look out for it soon.
There's no word on when the Kickstarter campaign will start, but it will be this Fall. Steamforged Games are usually reliable as their previous Kickstarter projects have been successful.