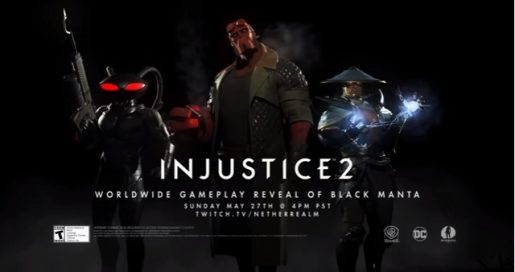 NetherRealm Studios has announced the fighters that will be joining the cast of Injustice 2. Three new warriors are available for you to play.
NetherRealm writes: "The second three DLC characters for Injustice 2 revealed! Super-villain Black Manta, Mortal Kombat's Raiden, and the half-demon Hellboy join the fight. Get these three characters included in Fighter Pack 2 and 6 more DLC fighters with the Ultimate Edition."
Gameplay for Black Manta will be revealed next week on Twitch. We are sure to get more details of the other characters very soon.
Injustice 2 is out now for PS4 and Xbox One. You can see more in the trailer that is posted down below.