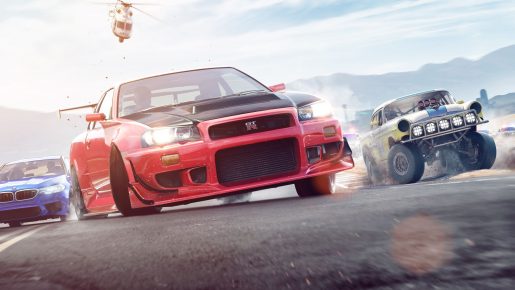 The pre-order exclusive items have now been revealed for Need for Speed Payback if you get the game from EB Games. It includes one item that is kind of ludicrous.
As revealed on EB Games' website, there are many items that you can get if you pre-order Need for Speed Payback at the retailer. The following cars will be available for you to get.
The Platinum Car Pack includes: "Nissan 350Z 2008, Chevrolet Camaro SS 1967, Dodge Charger R/T 1969, Ford F-150 Raptor 2016 and the Volkswagen Golf GTI Clubsport 2016″.
Also included with these cars is the absurd "Platinum Blue Tire Smoke". The blue tire smoke is only available for the cars above. The fact that tire smoke is considered to an enticement to pre-order the game is a bit far-fetched.