99Vidas Review
Good: Plenty of characters, Varied art style, Online and offline multiplayer, Challenging, multiple modes
Bad: Voices on the DualShock 4 can be annoying, Online population is small, Some mechanics can be annoying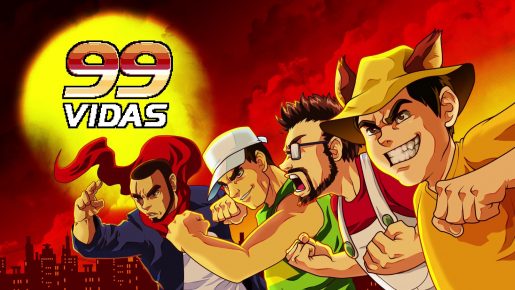 In the '90s, arcades were quite popular in the US and some of the most interesting machines were for side-scrolling beat 'em ups. Instead of allowing for one or two players, these machines had up to four, making them quite a bit larger than the average machine. Even though the genre was popular back then, it has started to disappear. Games like Scott Pilgrim, Castle Crashers and Double Dragon Neon prove there is still a market, which 99Vidas hopes to find success in. With plenty of characters, online and offline multiple, several modes and a six level campaign, is it a must for fans of the genre or is it proof the genre is dead?
99Vidas holds true to traditional arcade stories by being little more than a vague premise to justify the events of the game. There is a stone that is so powerful there are a group of guardians assigned to protect it. Unfortunately, Boss has taken the stone, so the guardians need to fight their way to him and reclaim the stone.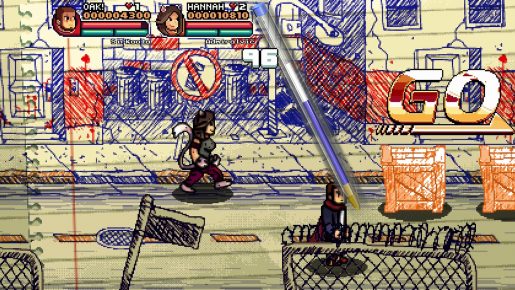 Upon watching the introduction, you're ready to start your journey. Those familiar with the genre will likely have a lot of fun playing through 99Vidas, as the game tries to recreate one of these classic experiences. This means the world is filled with small touches and cute references, with the first one being a garage door that occasionally opens revealing a car with the license plate "I'm bad." These range in effort, like the winners don't do drugs sign is far from subtle to characters named D. Lux or Dirt E.
While playing through 99Vidas it's hard to miss the influence of classics, the most notable being Streets of Rage. At times it can feel derivative, as certain attacks, enemies and mechanics are clearly based things from Streets of Rage, but it also has more than enough to stand out.
99Vidas Review

,