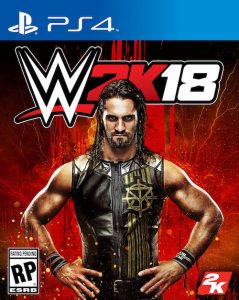 2K Games has announced the release date for WWE 2K18. They also revealed the cover star and this year you will see Seth Rollins gracing digital and retail stores.
The release date for the game is October 17th, 2017 for the PS4 and Xbox One consoles. No PC or Nintendo Switch versions of the game were announced at this time.
If you pre-order the Deluxe or Collector's Editions, you will get to play the game four days earlier on October 13th. No other details were released at this time, but the game will still have post-launch DLC and a Season Pass.
2K Games also released a pretty cool announcement trailer for the game. You can check out the trailer below. The game could have the biggest roster in franchise history thanks to all the new talent that WWE has now.