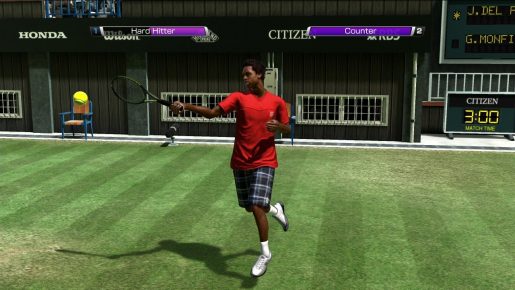 After 2K and Sega decided not to make tennis games anymore, a new developer has stepped up and will release "Tennis World Tour" in 2018 for PCs and consoles.
Bigben and Breakpoint have announced via a press release that they plan to deliver a game that meets gamer's expectations. Some of the team comprises of developers that previously worked on the Top Spin franchise.
Their intention is to make a game that servers as a spiritual successor to Top Spin 4. After all, both Top Spin 4 and Sega's Virtua Tennis 4 came out in 2011. It's been a long time since a proper tennis game came out.
Tennis World Tour will feature more than 30 playable characters including the likes of Roger Federer, Gaël Monfils, Angelique Kerber and Garbiñe Muguruz. They want this game to be a tennis simulation so don't expect to see any arcade style physics or theatrics. More about the game will be revealed this August at Gamescom.