Valkyria Revolution coming to Xbox One in North America in Q2 2017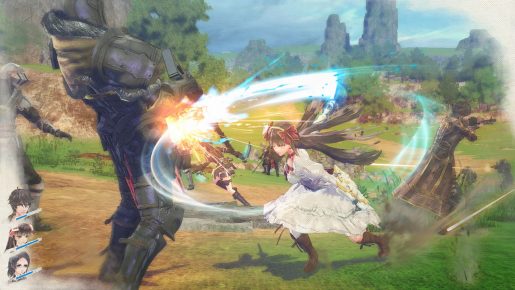 Sega announced today that aside from the PS4 and PS Vita versions of Valkyria Revolution, an Xbox One version will be released as well exclusively in the West.
Valkyria Revolution is the fourth major entry in the Valkyria Chronicles series and for the first time, an Xbox One version will be made available when it releases sometime in Q2 2017. According to Sega, they will be dropping the Azure name from the original Japanese name and just stick with Valkyria Revolution.
Here are some details:
– It's coming to the Americas and Europe. Deep Silver will be handling publishing duties in the EU.
– It will release on the PlayStation 4 and Playstation Vita. Plus, we've added an Xbox One version for the West!
– The game will have physical version for PS4 and XB1, but will be digital-only on PS Vita.
– Tons of more details on the more minute changes in the press release, but the combat is heavily action-based and squad-oriented
And here's an excerpt from the press release itself:
Valkyria Revolution Features:

A Brush with Death – Turning the tide of battle in Valkyria Revolution is Brunhilde, one of the last of the ancient and powerful Valkyrur, magical beings with near limitless power. She's bound by oath to the enemy forces and players will have to figure out how to defeat her.
Prepare for LeGION – Valkyria Revolution has a brand new battle system that mixes real-time combat and tactical strategy. Players can take control of the battlefield using brazen combos or cunning tactics and finding a balance between them is the key to excelling in skirmishes.
The Ingenuity of War – Through adversity comes great engineering, and with a besieged homeland, players will have upgrade their existing weapons through branching customization paths.
A New Painterly Look – Valkyria Revolution has a refined look thanks to the new Gouache rendering engine, giving the graphics a unique canvas texture.
Classic Composer – Valkyria Revolution has a vibrant soundtrack brought to life by the incredibly talented composer Yasunori Mitsuda (Chrono Trigger, Stella Glow)