inFAMOUS: Second Son Has Been Found Out In The Wild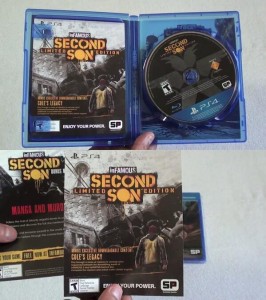 With the impending release of inFAMOUS: Second Son still over a week away on March 21, it appears that the game may have been leaked to retailers already. An image has surfaced of the game itself with the case and all of the contents inside.
The image surfaced from the Twitter account of AllGamesBeta, but there is no telling where the actual picture came from. This could be a situation of a mom and pop store getting it and accidentally selling it, or even just someone at a store posting about it, but it's still intriguing nonetheless to see the inside of the game case and disc ahead of time. You will have to check stores for yourself to see if you may get lucky prior to release.