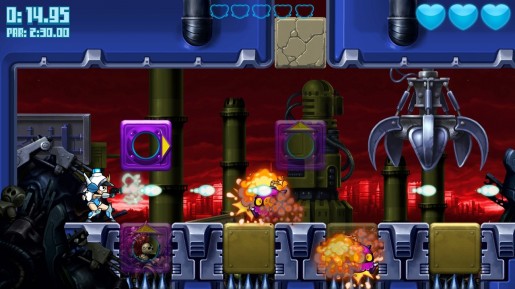 Earlier in the week, it was announced that Nintendo was holding something known as the "Super Indie Connection Sale" on the European eShop for the Wii U. Now, it has been announced for the US, but with some changes.
The five games that are part of the sale are BIT.TRIP Presents… Runner2: Future Legend of Rhythm Alien (Gaijin Games), Giana Sisters: Twisted Dreams (Black Forest Games), Mighty Switch Force! Hyper Drive Edition (WayForward), Spin the Bottle: Bumpie's Party (Knapnok Games), and Toki Tori 2+ (Two Tribes Publishing).
Rather than discounting the games outright, there is a stipulation to get the discounts. If you already own one of the five games, you are set and will instantly get 60% off any of the other four. If not, you can purchase one at full price and then get 60% off the rest.
This "Super Indie Connection Sale" will last through February 13 at 8:59am PST, so don't forget!