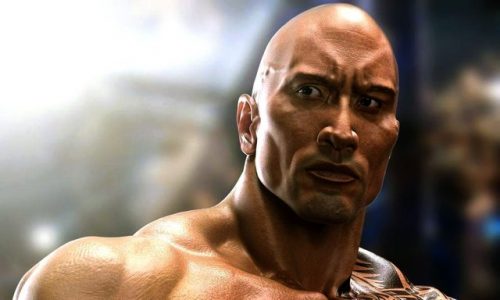 WWE 2K14 came out back in October/November and it was a decent game. Now that the PS4 and Xbox One have come out too, it's about time to look at what WWE 2K15 should offer.
Better Graphics
I'm going to be very blunt here and say the graphics for recent WWE games have been atrocious. Whereas the NBA games became visually better as time went by, the WWE games (in my opinion) went worse over the years. I barely notice any differences between WWE 2K14 to WWE Smackdown vs Raw 2008 back in 2007. The graphics never improved, and some of the character models actually looked worse. Booker T in WWE '12 looked very ugly compared to what he looked like in older WWE games.
I'm predicting the PS3 and Xbox 360 version of WWE 2K15 will still look ugly so I'm hoping the PS4 and Xbox One versions would look much better. It hasn't been confirmed yet if WWE 2K15 is going to be on PS4 and Xbox One yet, but let's pray it will. It's been way too long since I've actually been impressed with the visuals from a WWE video game.
All-new Game Engine
I didn't like the way THQ were advertising WWE '12 as a reboot of the series. They were touting the game would have an all-new game engine powered by "Predator Technology". I played WWE '12 and I don't find the game to be many different from the numerous Smackdown vs Raw games they released. The best game engine Yuke's ever created for the WWE series was Here Comes The Pain in my opinion. The animations for each wrestler were spot on the the gameplay was fast and every smooth. The recent games play slow and sluggish in comparison and some of the animations look awkward. I'm hoping WWE 2K15 would bring in a new game engine that would change the landscape of wrestling games forever.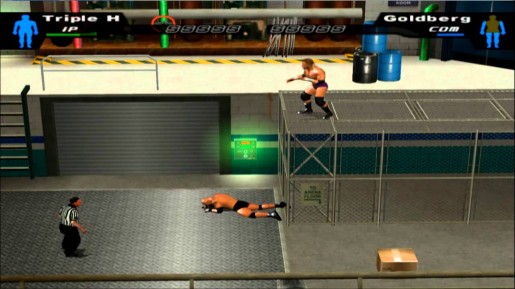 Explorable Arenas
2003's Here Comes the Pain was also the last game in the series that allowed you to fight anywhere in the arena. In that game, you could start a fight in the parking lot, run around to the locker room, fight back inside the ring or even fight out on the streets. They got rid of all that from 2004 onwards. I never knew why they never brought this back as it made "Fall Count Anywhere" matches feel very redundant. What's the point of having a "Fall Count Anywhere" match if you're restricted inside the ring area anyway?
Get Rid of the Glitches
I'm sorry I have to bag on WWE '12 so much but that was my least favorite game of the series. Anyway, I'm sure owners of that game would remember how atrocious the online servers were. The online servers were always down and THQ always promised the next patch would fix things. Once a new patch was released, nothing was still fixed.
The online servers improved somewhat in WWE '13 and WWE 2K14, but there are still some jarring glitches that occur thanks to "Predator Technology". I admit these glitches are humorous, but sometimes they ruin the gameplay. Sometimes wrestlers will have objects stuck to their body or their whole body will contort. Other times wrestlers will float in mid-air for no reason and weapons sometimes don't even connect properly. If these glitches can be fixed, the gameplay would be smoother and stress free.
A Portable Version
It's been a long time since a wrestling game has been released on any type of portable console. The last game I remember was WWE All Stars on the 3DS. The 3DS has increased its user-base since then so it would be nice if WWE 2K15 made its way onto the console. A PS Vita version would be cool too since wrestling games are always fun to play if you're waiting for a bus or something like that. Yuke's might be busy working on the home console versions, but 2K Games could allocate another studio to develop a portable version of the game if there is enough demand for one.
These are just some of the changes I would like to see in WWE 2K15. Comment below about the changes that you would make.