Grand Theft Auto Online Receives Festive Update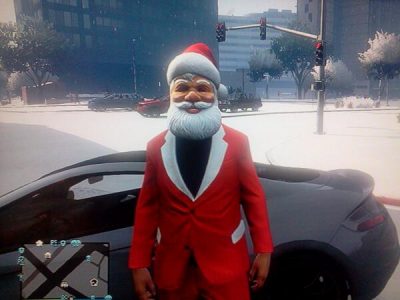 Merry Christmas to all and to all a good robbery; or something like that. Fans of Grand Theft Auto V are prepared for a feast of the eyes when they go on GTA Online.
The update was apart of the recent patch and has turned the entire area of Los Santos into a winter wonderland of sorts. Skid across during races and make those getaways even harder when you play online as the game will stay this way until January 7th. Players will be able to also don themselves in the proper attire (my character picture is included above for awesome reference) of a variety of Santa, Reindeer and Elf getup. New masks have also been added such as a Snowman, Reindeer and various Santa masks.