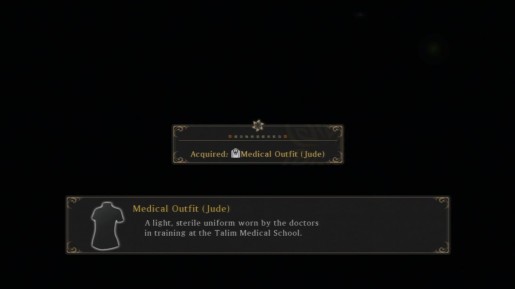 When you finish Tales of Xillia, it doesn't mean that the game is literally finished where you cannot do anything. In fact, you have two options; continue to keep playing or start a new game and spend your Grade Points.
If you decide to continue playing, you will be able to do a lot of things. Assuming that you are now level 60 and above, a lot of new things open up for you where you can expect to spend another ten hours or so.
By simply completing the game, you unlock the following items:
– Golden Key
This Golden Key can be used to open the door to the end-game dungeon for this game called Magnus Zero. Within this dungeon, deadly foes awais. If you somehow did the the Devil Beast quest, you should know that the "great beast" lies within.
– Arte Tome: Spirit Surge
Grants Milla access to the Overdrive Arcane Arte
– Arte Tome: Tremorous Fist
Grants Jude access to the Shattering Demon Fist arcade art.
– Medical Outfit (Jude)
A costume for Jude
As for the things that you can do if you so decide to continue your playthrough:
– Seek out the Six Devil's Beast
Remember that man told you about that six beasts that are all over Rieze Maxia and Elympios? Apparently, you can hunt them down. Once you defeat all six, you are able to beat the big boss in Magnus Zero, which is the end-game dungeon of the game.
– Max out your characters to 99
– Continue to collect Jet Black Feathers
– Max out shop levels to obtain the best gear
– Complete all the sub-events you missed out