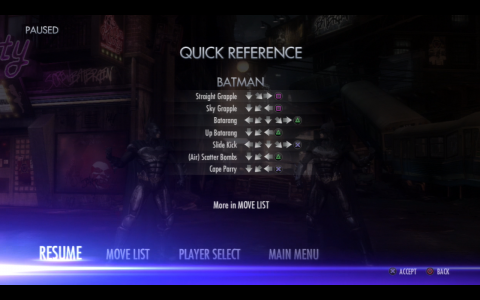 One of the coolest / biggest additions in Injustice: Gods Among Us is the ability to play with "Capcom" style controls. These are your standard quarter turns and such, which is completely unlike the traditional Mortal Kombat gameplay. While many were excited to try this out, the demo did not include this ability, but it seems a special menu on the PS3 version (sorry Xbox users) allows you to enable this mode. For those interested in trying it out, simply follow the guide below.
How to Enable "Capcom" Style Controls
Download the PS3 demo and install it.
Push start and select Single Player, then select Battles.
On the character select screen, push triangle to open up the options menu, followed by selecting the Bug Me button.
Push up 3 times, right once, followed by down once and finally push X.
Accept this change and you'll be playing in "Capcom" style. If this style isn't up your ally, simply repeat the steps to go back.
Video
If you happen to have some problems or doubt the legitimacy of this method, the video below shows me enabling it.