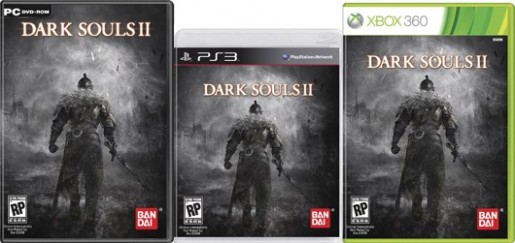 Namco Bandai has now revealed the cover art for their upcoming RPG Dark Souls II.
Dark Souls II is the sequel to the award winning 2011 game called Dark Souls. The series is notorious for its hard yet rewarding gameplay. The sequel promises to retain the hard difficulty the series is (in)famous for.
Dark Souls II will be released for the PC, PS3 and Xbox 360 sometime later this year. Namco has no current plans to port the game on the Xbox 720 or PS4 right now.
Do you like the cover art for the game or were you hoping it had more colors?