Resident Evil 6 x Left 4 Dead 2 Gameplay Video Shows Mash Up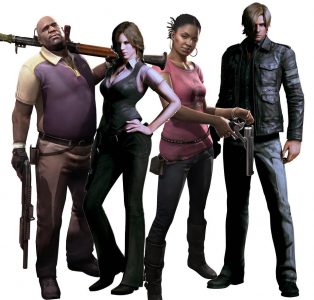 Left 4 Dead 2 is mixing in with Resident Evil 6 to bring two zombie-hunting communities closer together on the PC. Coach, Nick, Ellis, Rochelle round out the new playable characters for the popular Mercenaries mode. That's not all, however. Among the C and G virus-based enemies, you'll find a mini Tank and the feared Witch from L4D2 roaming their ranks.
Take a look at this crossover content, which will be coming to Resident Evil 6 on PC soon, in the gameplay video below.