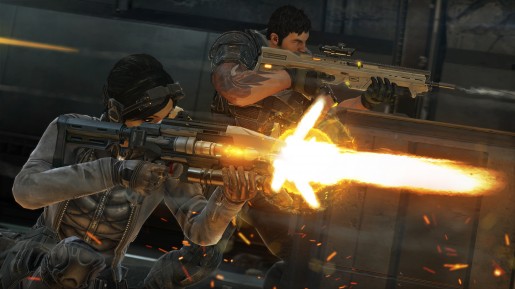 Insomniac Games and EA has finally revealed today the release date to the much awaited FUSE on the Xbox 360 and PlayStation 3.
FUSE is scheduled for release this May 28th in North America and May 31st in Europe. Those who will pre-order the game will be granted with an in-game armor and weapon for each of FUSE's four characters, a Hyperion Prototype Weapon Skins, an Agent Armor Skins, and a Quickdraw Team Perk.
Check back with us near the release date for our review of the game.