Bioshock Infinite Costumes Pack Announced for LittleBigPlanet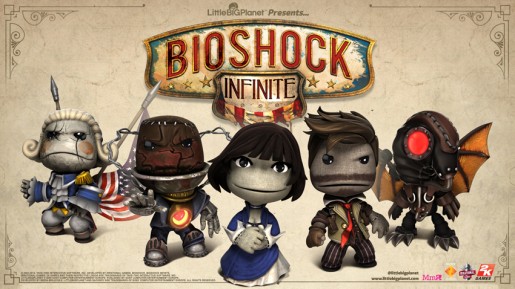 If playing as a big daddy wasn't enough, another Bioshock costume pack is in the works in honor of Bioshock Infinite. The pack is set to release next week with Bioshock Infinite and includes 5 new costumes to play around with. Unfortunately no further information is known, like price or if it will contain anything else, but this will probably be revealed on Monday prior to release.
While it's surprisingly to see another Bioshock cross over in LittleBigPlanet, hopefully we will see some more shocking costumes in the near future.