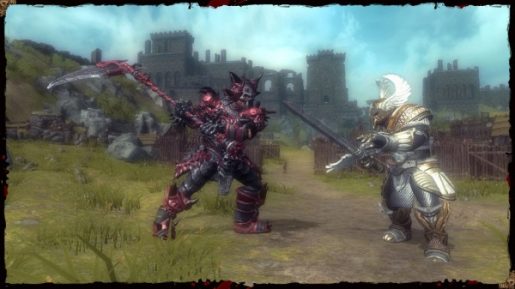 Signal Studios, the developers of the hit franchise Toy Soldiers, announces today the beta plans for their upcoming third-person action RPG, Ascend: New Gods. Players with Xbox LIVE Gold memberships can now sign up for closed beta access on the newly re-launched Ascend website.
Signal Studios will be presenting Ascend: New Gods at PAX East in Boston, MA, March 22-24, 2013. They can be found at booth #120.
"Since the big reveal of Ascend at E3 last year, our team has been hard at work creating the kind of action role-playing experience that we've always wanted to play," says D. R. Albright III, President and Creative Director of Signal Studios. "We're really excited to move forward into beta and give players their first hands-on experience with the game."
Key Features of Ascend: New Gods:
· Free to play on Xbox LIVE®
· AAA-quality, third-person action RPG with customizable characters
· Seamless mix of single and multiplayer gameplay
· Dynamic landscape that changes beneath your feet as you claim territory for your God
· Weekly and monthly Challenges between the three alignments sway the balance of the global Crusade
· Random dungeon generator creates dynamic battle environments
· Ascend your Caos Warrior to collect rewards and grow an army of Champions
To book your place for the closed beta, sign up by visiting the game's official website by clicking here.