10 Million 3DS Units Sold In Japan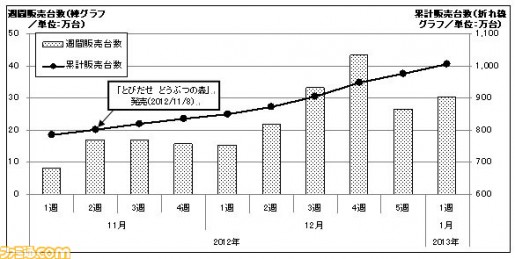 Famitsu has reported that the Nintendo 3DS reached a monumental milestone earlier this week in Japan. The popular handheld console has now sold 10 million units in the country.
The graph above just shows how much the 3DS has been selling since it first came out on sale in early 2011. There has never been a period when the console had been selling poorly.
It will be interesting to see what the sales for the console will be when it's October 2013. This is the month when the newly announced Pokemon X and Y comes out. It will only be a matter of time till the console reaches 11 million units in Japan…
Source: Nintendo Everything