PlayStation All-Stars Battle Royale Review
Good: Impressive Roster, Accessible Gameplay, Lengthy Single Player, Fun and Interactive Levels, PS3/PS Vita Cross Play
Bad: Lack of Female Characters, Fast Pace,
User Score
9.1
(17 votes)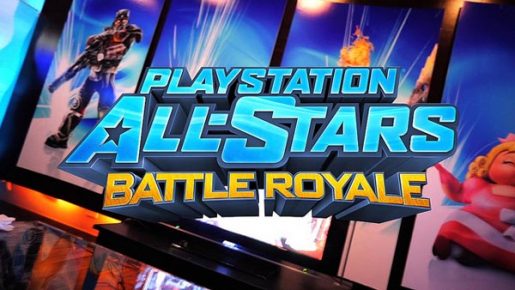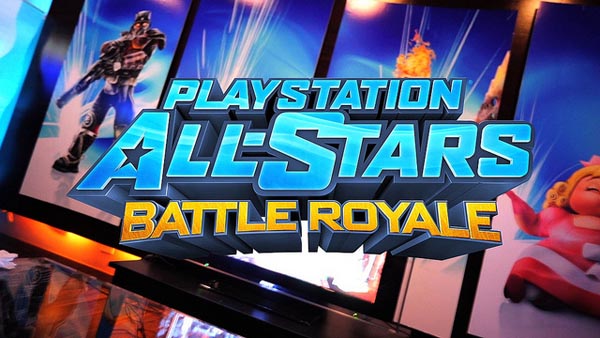 Sony's PlayStation brand has been going on for 18 years now since the first PlayStation console came out in late 1994. Over that time, the term "PlayStation" has become a household name and Sony's consoles are now in millions of homes worldwide. As a way to thank its loyal fans, it now presents to us a fighting game starring some of Sony's most iconic video game stars.
Nintendo did it first with the Super Smash Bros video game. Can PlayStation All-Stars Battle Royale duplicate its success or is it even better? Find out as we take a look at the HOTs and NOTs of the game.
Hot
Impressive Roster
If you have been a PlayStation fan since the beginning, you will love the roster that has been assembled for this game. Even if you have only joined the PlayStation brand since the PS3 came out, there will be a ton of characters that you will recognize and love too.
Some of the playable characters you can get to be include the likes of Kratos, Nathan Drake, Ratchet, Jak and more. Overall the game has 20 playable characters and this does not include the DLC that is planned for the coming months.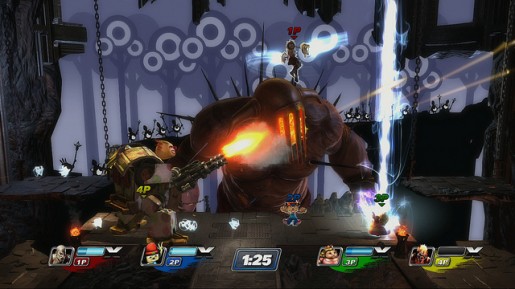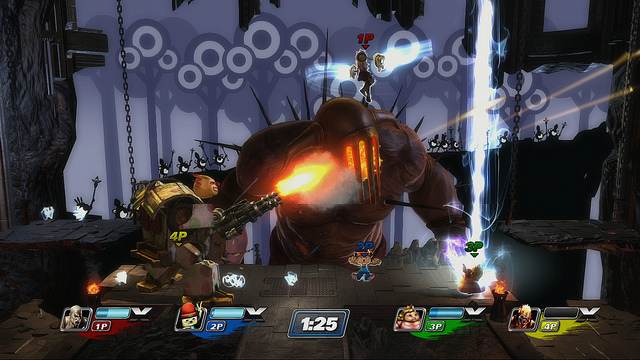 Sony characters aren't the only fighters available. Third party characters that join the roster are Metal Gear's Raiden, Dante from Devil May Cry, Big Daddy from BioShock and even Heihachi from the Tekken series.
All in all, it's a variety of great fighters on offer here that will appeal to almost any gamer.
Accessible Gameplay
When it comes to some fighting games, the controls can be too hard for some gamers to master and figure out. The Street Fighter series has some complex controls to execute while the Tekken series requires you to memorise a laundry list of moves for each character.
This is not the case for PlayStation All-Stars Battle Royale which will come across as a good thing for some gamers. All of the characters have the exact same controls, although they are able to pull off very different moves.
The "X" button is to jump and the "Square", "Triangle" and "Circle" button will perform combos. The "R2" (R) button will execute one of three of each fighter's special move. This is basically all of the controls you need to remember.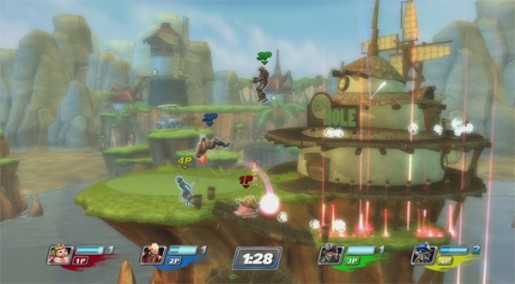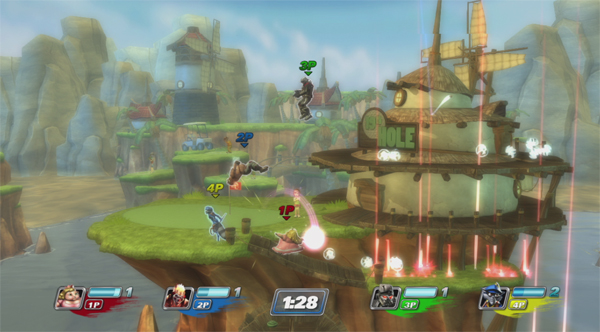 Lengthy Single Player
Fighting games aren't usually known to have lengthy single player modes as most of the "arcade" modes can be completed in around 10 minutes or so. This isn't the case for this game as you can expect to finish the arcade mode in around 20 – 30 minutes each time.
This may not sound like much, but if you take into account there are 20 characters in the game in all, the time will accumulate and you will be spending a lot of time on the arcade mode if you wish to unlock all of the character endings.
Fun and Interactive Levels
The levels in this game are fun to play in as they are ripped straight off of the games the characters actually starred in. One of the more exciting levels to play in is the "God of War" one where Hades makes a cameo appearance to try and smash the poor old fighters on the ground. Other characters that make an appearance include Nefarious, Specter and some enemies from the Resistance series.
Another great thing about the levels are that the theme changes midway through each fight. The Jak and Daxter level will suddenly turn into a golf course and it will now be a level based on the Hot Shots golf series. There are lots of other examples like this in the game and it's fun to see all of the games that are referenced here.
PlayStation All-Stars Battle Royale Review

,