THQ Details Online Improvements In WWE '13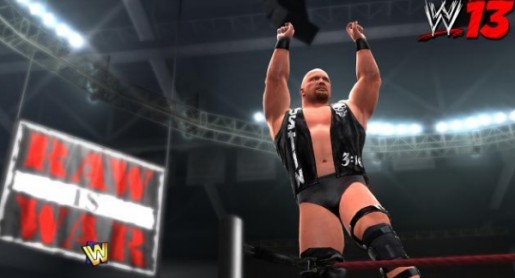 THQ has posted a few new details about the many online improvements fans can see in WWE '13.
The online aspect in WWE '12 was appalling and many gamers were frustrated by it. Server disconnections were frequent and many gamers were unable to download creations online either.
WWEGames Community Manager Aubrey Sitterson has posted a few details on the online improvements you will see in WWE '13:

-Improved Community Creations server performance
-General latency improvements for better gameplay performance and responsiveness
-Fair Fight option and leaderboard. "Fair Fight" allows you to play against other players using only the default Superstars (no modifications to attributes or move-sets). This is an option you can turn on when searching for matches. This new feature offers the most fair matches and accurate leaderboards the game has ever seen.
-Added the option to add A.I. participants to Online Matches. Great when you're having difficulty filling the last couple of slots in 4-6 man matches.
-Ability to upload and download created content that contains DLC as long as you've purchased Fan Axxess.
-Created Arenas can now be used in Online Matches
-Match Creator can now be used to create Online Match Types
-Improved content sharing. Fewer restrictions on how people can edit and manage content they've downloaded from Community Creations. All content can now be fully edited offline after downloading.
-No longer need to upload created content onto the Community Creations server before playing online matches with created content.