New Super Mario Bros. 2 getting DLCs today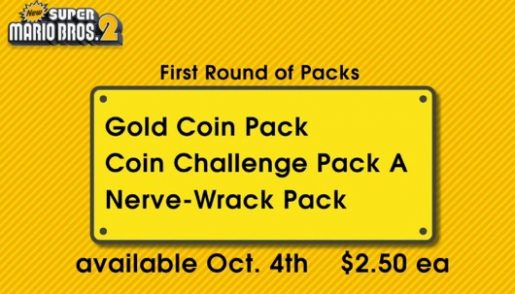 Sometime today, Nintendo of America will release the very first downloadable content for New Super Mario Bros 2. Releasing the same content that Nintendo released in Japan, those who wants to add more play time on their game can get the three following DLCs: a Gold Rush Pack, Coin Challenge Pack A, and the Nerve-Wrack Pack for $2.50 each.
In addition to the three DLCs that will be available today, more are coming later this month according to the press release issued by Nintendo of America.
Here's a quick guide that will show you how to download and purchase the DLC. Check it right here.