Jet Set Radio Only Has 9 Trophies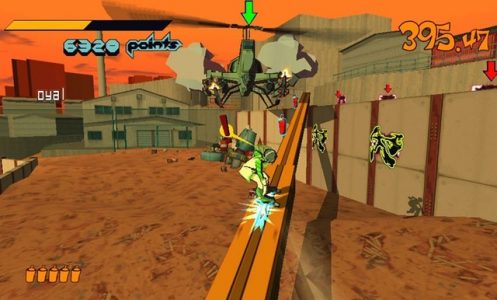 When Jet Set Radio was announced for the Playstation Vita, many gamers speculated the title would feature a platinum trophy. After seeing the achievement list had 30 different tasks, it seemed like this was all but confirmed. However, the PS3 version of Jet Set Radio has only 9 trophies, which is slightly under a third of the Xbox counterpart. You can find the full list below, though it's just a shortened version of the achievement list.
Bronze
We got us a crew – Unlock Gum and Tab
Training wheels – Complete Tutorial
First coat applied – Complete Chapter 1
So creative – Create a graffiti in all sizes
King of the street – Complete all missions with any rating
Silver
Second coat applied – Complete Chapter 2
The gang's all here – Unlock all characters
Gold
Paint the town red – Complete Chapter 3
I got Soul – Collect all Graffiti Souls
Currently Jet Set Radio is set to release on Tuesday for the PS3 and a week later for the Xbox. The Vita version will be releasing sometime later and will ideally feature more trophies, but will most likely use the same list.