Check Your PSN Inbox for a Free Week of Plus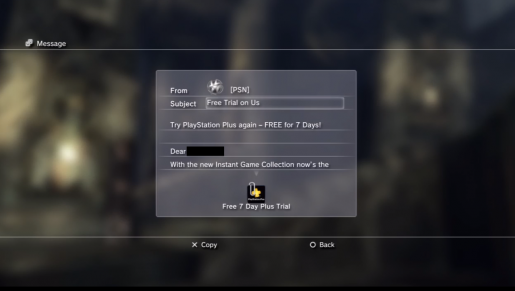 In the last couple of months, Playstation Plus has changed a lot. We now have the "instant game collection", 1 gb cloud storage and in November, Vita support. Knowing that everyone might not know about this stuff, Sony has been sending a free week of Plus to people that have already tried Plus via the PSN. Surprisingly, I still got one of these codes despite already having Playstation Plus.
If you do happen to get the message, it is sadly limited to the account that recieved it. Additionally, a credit card must be on your account to redeem it or it will reject you. Finally, you have till October 11th to redeem the code, so you might want to hold off and see if we get Hell Yeah! like Europe.