Black Mesa Hits The G-Man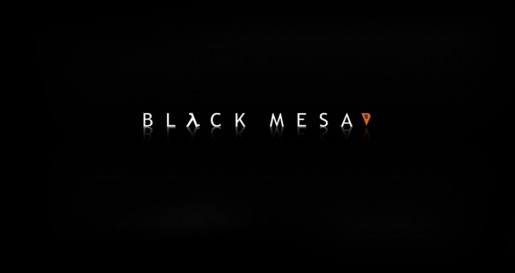 Half-Life – those two words are iconic, not just because of how well known and publicised the franchise' success has been over the past 12 years, but the fact that it birthed arguably the greatest first person shooter of all time. Now, just imagine taking that inception and remaking it, yeah, crazy right? Wrong. The team behind Black Mesa did just that and the outcome? Well, it's nothing short of being ridiculously good.
For over 8 years a group of highly skilled professionals and enthusiast alike have been hard at work on re-creating Gordon Freeman's adventure through the Black Mesa complex whilst making sure it not only stood up to the original, but actually went one better and improved the experience. It has to be said that the ambition behind the project was enormous, not to mention the expectation and confidence in their own ability to be able to deliver something very special. The game was originally titled Black Mesa: Source until Valve got their legal face on, which is ironic seeing as they did such a good job of Half-Life: Source…
The game itself is built on the 2007 Source engine, since it's release a lot has been said about how the game appears graphically dated but I disagree, the lighting and environmental effects when cranked up to full settings look absolutely gorgeous, so much so I often found myself at times simply gazing at the vistas on display – especially during Surface Tension when edging along the cliff-face, I was there for a good hour in awe of the sheer attention to detail and view distance before deciding to leap off, why not eh? Character animations leave a lot to be desired but that was never the games main selling point anyway and in truth, it keeps up with much of the hardly groundbreaking animation (L.A. Noire aside) we see in today's games.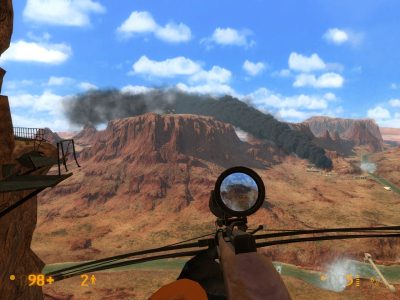 The original was all about the engrossing storyline and I'm glad to say that hasn't been lost in translation with the remake. Characters and locations have for the majority been largely untouched, more so expanded to give it the feel of a modern game without the limitations of development in the 90's. You will often see enemy AI spawning in the locations you recall from before or the old faithful Black Mesa science team and security guards situated in the usual safe, secure places with nothing of real use to offer Gordon except wanting to discuss the finer points of Chaos Theory, and yes, that guy still gets eaten by the three headed monster in the silo shaft – priceless.
What definitively has changed drastically over the past few years in video games is controls and gameplay dynamics, Half-Life came from the days of run, shoot, jump, shoot a little more and crouch. Black Mesa keeps with the old school mechanic, even down to the crouch jump which I think is quite retro and rather original. The kids of today might get frustrated with not being able to simply press a button to leap over an insurmountable object, but fans of the late 90's and early 00's PC games will be glad that an element of skill still remains in traversing many of Black Mesa's corridors, labs and general death traps, some old and new which leave a lot for the player to fry their brain over.
The Black Mesa team have added in a hell of a lot of new content too which almost seamlessly merges into the original world the game was created in, there is far more chatter between AI, rooms and hallways are generally filled with more clutter whilst the weapons themselves have undergone a huge makeover, the most notable being the magnum offering an alternative iron sight view, gasp, there is a modern element to the game after all. It's the small tweaks that are most noticeable; blood sprays from tense battles are left splattered over Gordon's HEV suit and weapon of choice in the conflict whilst the crossbow's scope has a reflective lens which details exactly what the user was to see if they looked through it. A lot of developers out there would think they would need to stamp their own authority on a product if they were to rebrand it but this is Half-Life we are talking about, it doesn't need changing much, just updated, tweaked and re-packaged – that is exactly what Carlos Montero and his team have so expertly done.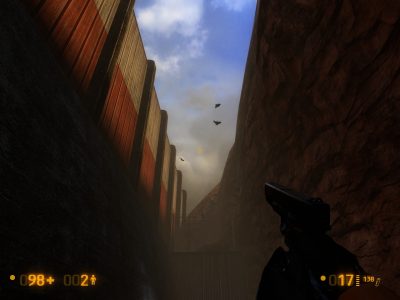 One of the most notable and ambitious points of the game was the fact that the team had decided to axe the last section, Xen.  For those of you who haven't played the game, the ending to Half-Life is the equivalent to when George Lucas decided Greedo should shoot first in the Mos Eisley Cantina encounter with Han Solo in Star Wars, in other words, it's absolutely terrible. It was awful then and it's still awful now, thankfully the Black Mesa team recognised this and have removed it completely, but will be releasing it as a standalone game separate to Black Mesa. I for one am eternally grateful, the two incidents are separate, Gordon Freeman escapes Black Mesa and finds help at the surface, which if you remember is what the two scientists asked of him after the resonance cascade. Cutting out Xen simply gives the game a much more rounded feel of completion rather than rushing off to a distant alien world to play a prehistoric Halo by jumping around shooting flying monsters, give Gordon a shield and I'm sure the guys over at Bungie would love it.
There are not many negatives to cast a shadow over Black Mesa's excellence, the most notable being the fact it had been in development since the dawn of time, but seeing as it is so polished with only loading times, the occasional frame rate drop and some rather hilarious physics collision at times, we can forgive the Black Mesa team as they were under a ridiculous amount of pressure and expectation to deliver. Carlos Montero himself even stated that it was a learning curve for the whole project back in 2008 when they released the full trailer, only to tell the fans a year later not to expect the game anytime soon – the reaction was probably similar to that of when Eduardo Saverin found out that his shares in Facebook had been liquidated for virtually nothing by onetime best friend Mark Zuckerberg, ouch.
The main point is that Black Mesa is here and it's delivered in more ways than many thought possible, whether or not it gets official recognition from Valve remains to be seen but so far it has warmed the hearts of so many that have been longing to experience Gordon's iconic adventure one last time before hopefully experiencing his next chapter in Half-Life 3. Valve take note, maybe you would like to hire some of these talented individuals to speed the process along.
Black Mesa is out now and is available to download for free via Steam.