CM Punk Ice Cream Bar Shirt Comes To WWE '13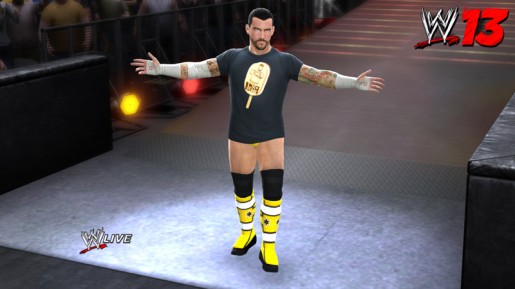 CM Punk's humorous ice cream bar t-shirt that he wore last year is in WWE '13. It will be an exclusive DLC item for those that pre-order WWE '13 from Gamestop and EB Games.
THQ only announced that the in-game t-shirt will be available in the USA via Gamestop and Canada via EB Games. They did not specify if the item would appear in those retailers in Europe, Australia or New Zealand as well as of yet.
Nevertheless, the t-shirt looks cool and hopefully the ice cream bars return for real very soon.
Check out the screenshots below: