Lollipop Chainsaw (NZ) Review
Good: Varied and Fun Gameplay, Unorthodox Style, Likeable Characters, Headless Sidekick, Replayability, Graphics,
Bad: Only 7 Levels, Linear Level Design, Not for Everyone
User Score
7.8
(4 votes)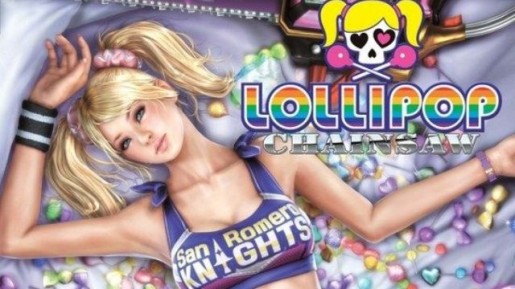 Lollipop Chainsaw is nothing like any other game you've ever played before. There may be a plethora of military-style FPS games out there, but I guarantee you that you have never encountered such a game as Lollipop Chainsaw. From the collaborative minds of both Goichi Suda and filmmaker James Gunn, Lollipop Chainsaw is a game that you'll be talking about way after you've completed the game.
With all that being said, is Lollipop Chainsaw a game worth playing?
Let's find out as we take a look at our secondary opinion review of Lollipop Chainsaw.
HOT
Varied and Fun Gameplay
Lollipop Chainsaw is not your typical hack-n-slash style of game. This is because the many levels you will go through offer varied tasks for you to complete. One of the highlights includes a game of basketball. Here, you have to decapitate as many zombies as possible and shoot their heads into the basket. Another mini-game is heavily inspired by Pac-Man as you have to find all of the keys to escape before the monsters get you. These little mini-games that are situated throughout the game makes Lollipop Chainsaw a lot more fun than your average hack-n-slash video game.
Unorthodox Style
One of the most unique aspects of Lollipop Chainsaw is the presentation and array of characters it offers. Normally action video games like this have tough guy male protagonist killing a lot of zombies and demons. If you take a look at the likes of God of War, Dead Rising and the Devil May Cry games, they all feature masculine men in the main role.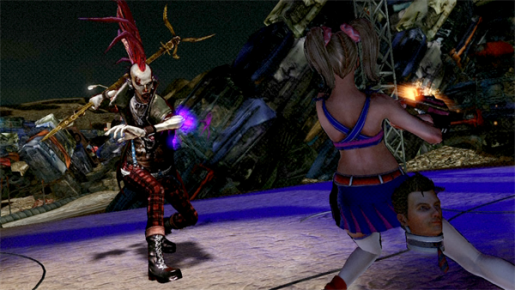 Lollipop Chainsaw features a young 18 year old blonde cheerleader. Her name is Juliet Starling and she appears as if she's your normal all-American teenage girl. That is until she unleashes her huge chainsaw zombie-killing weapon. Not only that, but she's only one of a family full of skilled zombie hunters.
Likeable Characters with Personality
Some people may feel the characters in the game may be annoying, although I feel the characters featured here are all funny and full of personality. There are too many games out there that feature characters that are all serious and lack any personality. People like The Force Unleashed's Starkiller come to mind as does L.A. Noire's Cole Phelps just to name a few.
Thankfully, Juliet Starling is as lively as can be. Not only is she a likeable character but her whole family is too. They are all zombie hunters and all will help put Juliet in her mission to save the world being overrun by zombies. Not to mention her dad looks a lot like a younger Johnny Cash!
A Headless Boyfriend as a Sidekick
Arguably the best part about Lollipop Chainsaw is Juliet boyfriend Nick. Nick is only a head as his body needed to be disposed of to avoid him from turning into a zombie. Nick becomes a very helpful ally as Juliet can use his head as a weapon sometimes. Nick also has the best one-liners in the entire game. Hearing him bicker with Juliet during the game is one of the most witty pieces of dialogue I have ever heard in a game in a long time.
Combat is Fun
I would have to disagree with our other review that stated that the combat in the game was boring. I feel the combat in the game gets better the more you play the game. As you advance further into the game, you can afford to purchase more combos and abilities for Juliet.
Not only can Juliet use her chainsaw as a weapon, but her cheerleading pom poms can even stun zombies. Stunning zombies is essential if you want to decapitate zombies quicker. Her chainsaw weapon even acts as a mini-gun where you can shoot with it zombies as well.
Let's not forget the many ways you can dispose of zombies using Nick as well. In my opinion, combat in Lollipop Chainsaw rarely got repetitive and boring as the new skills that can be unlocked makes things more fun.
Page 1 2
Lollipop Chainsaw (NZ) Review

,