E3 2012: Pikmin 3 for Wii U Detailed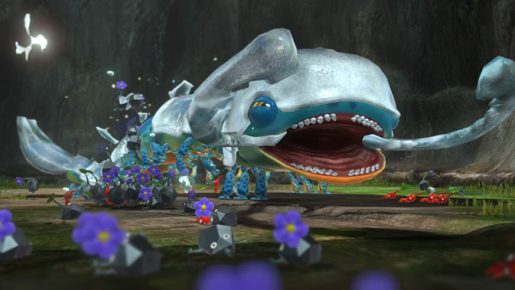 Not two hours ago at Nintendo's E3 press conference was Pikmin 3 revealed, but we got a bunch of new information about it regardless, so let's get started.
Anyone who has ever had their level plan thwarted due to a lack of precision with your generic controller knows how it feels. You're doing just fine, then your controller briefly spazzes out and you have to re-plan how to do it, with hope that your controller works fine. Nintendo plans to change this with the Pikmin 3. Not only will Pikmin 3 be playable on the Wii U, but will also be playable using the Wii remote and Nunchuk combination. New controls re-imagined for the game will allow the player to command their army of Pikmin more strategically and fluidly.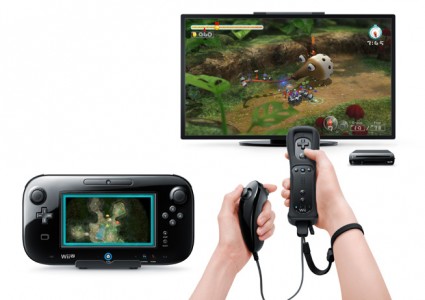 If and while you're playing with a combination of your Wii and your Wii U, your Wii U will act as a sort of top-down control map for your plan. This is an excellent way to track your whole squad and command them with ease. You will also be able to quickly flip between screens, so that you can follow larger, and more separated groups of Pikmin.
For those that aren't particularly interested in powering on all of your devices, and simply want to load up the game on your Wii U, you will be able to do this as well. Using the touch screen will then allow you to access the regular features of the two combines, on just the Wii U if you so please.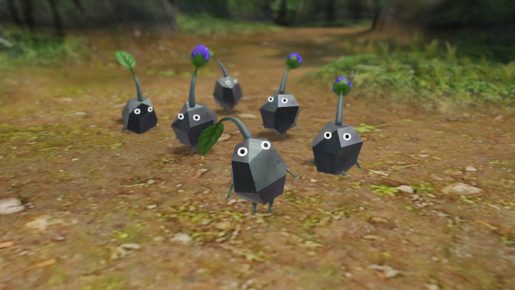 Pikmin 3 will not only feature the original five Pikmin, but also a new Rock Pikmin for your use. These new Pikmin possess the ability to destroy harder, more powerful barriers that are encountered throughout the game. Stay tuned throughout the whole week as we bring you hands-on impressions of all the games available at E3.