Batman: Arkham City – Harley Quinn's Revenge DLC Review
Good: A Continuation to Arkham City, Awesome Cutscenes & Voice Overs, Same Great Gameplay
Bad: Linear Gameplay, No New Dungeon
User Score
7.1
(21 votes)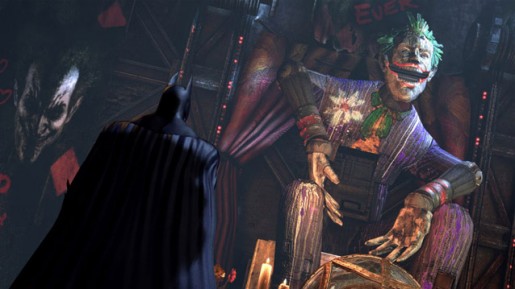 NOT
Linear Gameplay
The biggest drawback in the DLC is the exclusion of its open-world gameplay. Since one of the grandest parts of the original game is the open-world gameplay, Harley Quinn's DLC linear offering feel lacking. While the Sionis Steel Mill is a big area for Robin and Batman to explore, it's just disappointing that we are unable to take Robin out into the rest of Arkham City. The extremely linear gameplay of this DLC will be a very disappointing aspect for fans of Arkham City as it makes the game somewhat monotonous since Steel Mill itself is just a bland section to explore. It would have been great if the DLC offered some kind of side objectives in which the player could go outside and see what has changed after the climatic conclusion of Arkham City.
No New Dungeon
Harley Quinn's Revenge DLC will not take you to any new places but instead, you will be stuck revisiting an old dungeon from Arkham City, which is the Sionis Steel Mill. While the designs and environments of the steel mill are great, exploring it once more with no freedom to go outside makes it feel bland and not very engaging to play.
VERDICT
Harley Quinn's Revenge DLC is something everyone has been waiting for, but now that it's here, it has provided nothing more than mixed feelings. While it's great that everything players loved in Arkham City is still intact, combat and general gameplay, the most disappointing aspect is how limited and linear the DLC feels since Arkham City isn't full accessible. Nevertheless, the DLC is no doubt going to end up being purchased by every Arkham City fan just for the simple fact that it gives us a reason to pop the game back into our consoles.
[
Editor's Note:
Batman Arkham City: Harley Quinn's Revenge was reviewed on the Xbox 360 platform. The game was provided to us by the publisher for review purposes.]
Page 1 2
Batman: Arkham City - Harley Quinn's Revenge DLC Review

,