Starhawk Mini Pack Coming to LittleBigPlanet Next Week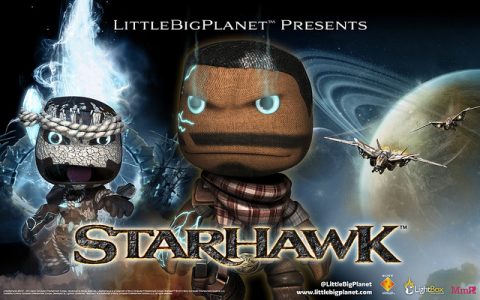 For those of you that have been enjoying Starhawk, or simply want even more customization options for your Sackboy or Sackgirl, Media Molecule is looking out for you. Coming next week, Media Molecule will be releasing Starhawk downloadable content for LittleBigPlanet 2. The pack will include three characters, two that are already revealed (pictured above) and one that is to be revealed later today by LightBox Studios themselves. As well as the costumes, the pack will also likely include some cool Starhawk stickers as implied by the "mini pack" name rather than simply being called a costume pack.
In the meantime, don't neglect to download this sweet new Starhawk LBP wallpaper for any of the compatible devices (which also includes the Vita!). Keep an eye out on the Playstation Blog throughout the day for when LightBox Studios reveals the final character to be included in the mini pack.