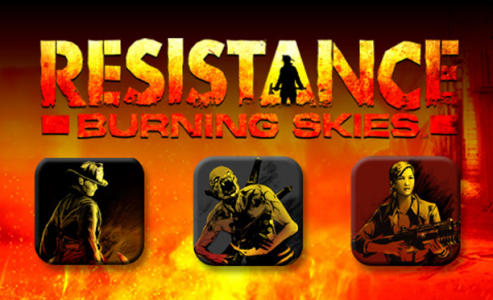 A while back Sony said Resistance Burning Skies would come with a preorder DLC pack. This pack would include 3 avatars, level 5 in the multiplayer and a special lock screen. However it seems the codes are only unlocking the level boost, which has left a number of buyers confused. To address this confusion, Sony has added a special help page on their official site. You can also find the full statement below.
There is currently an issue with two of the items from the Resistance: Burning Skies pre-order DLC.

3 Avatars – The 3 avatars will be available in late June. You can check the PlayStation Blog for future updates.

Vita Lock Screen Theme – The theme will not be automatically downloaded upon entry of code, but you may download it manually using the PS Vita browser by visting a web site. Instructions below:

To obtain your PS VITA start screen skins please do the following:

Using your PS VITA web browser go to the following url
Tap the "Download PS Vita Lock Screen Theme" link
Click the thumbnail image
In the browser window that opens, tab and hold the image
Tap to Save Image and tap save (the image will then be saved in your photos)
Open your photos and select the image
Tap Options and select "use as start screen"
The Selected skin will now be your Start Screen wallpaper

Multiplayer Booster – The Multiplayer Booster downloads and works correctly.
While this might be disappointing to many, at least Sony was nice enough to explain the situation.