The Top Selling Video Games In New Zealand From 2011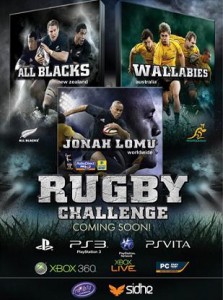 Australian gaming industry website MCVPacific has posted information of the top 10 best selling games from New Zealand in 2011.
Sadly, no Nintendo games made the list and All Blacks Rugby Challenge managed to beat FIFA 12 as the top selling sports game of the year. Surprisingly, Assassin's Creed: Brotherhood beat out Assassin's Creed: Revelations to make the top 10.
Top Ten Games in New Zealand:
1: Call of Duty: Modern Warfare 3
2: The Elder Scrolls V: Skyrim
3: Battlefield 3
4: Call of Duty: Black Ops
5: All Blacks Rugby Challenge
6: Lego Batman
7: FIFA 12
8: Gran Turismo 5
9: Kinect Sports
10: Assassin's Creed: Brotherhood